When applying for a new job, you may have to work through many different levels of people to get hired. Many times your first point of contact would be a recruiter. Generally, recruiters not only look at resumes but also do the initial screening to determine the right pool of candidates that they would want to send off to the hiring manager.
Recruiters can influence the company in deciding if the candidate is fit to proceed through the hiring process. The recruiter is the first person that the candidate communicates with and if you make a good impression with them, then they can help to move you on to the next step in the process.
The hiring manager is the final decision maker, but you need to be able to impress the recruiter in order to even get the interview with the hiring team.
How Much Influence Does a Recruiter Have In Hiring?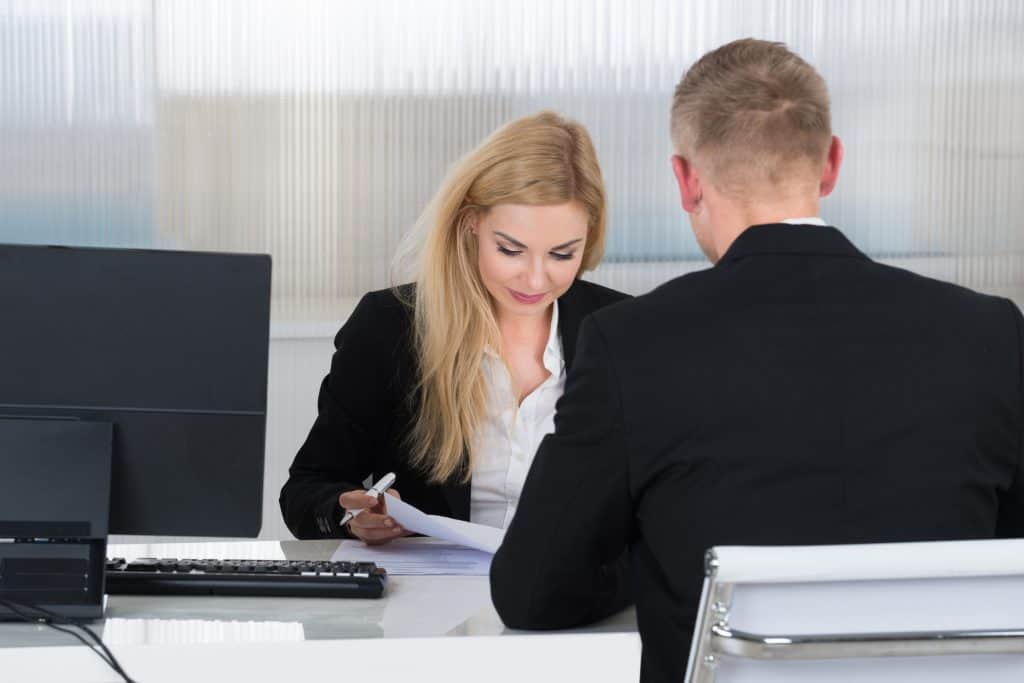 You should approach and treat the recruiter exactly as you would if you were to meet with the hiring manager. They are the ones to make a good impression on so that they will want to push you forward in the process. Read on to learn more about how a recruiter can help you and what you can do to help your chances of getting you that next interview.
First Level Screening
As mentioned above, the recruiter is the first level of screening that you will go through before talking with the company and/or hiring manager. They will go through your resume, have a list of questions, and determine if you are fit to be with the company. 
How to Make a Positive Impression
Whether you are meeting the recruiter in person, virtually, or over the phone, it is important to always put your best foot forward and show them what you can offer. Making a positive first impression is imperative to getting the recruiter to give you a chance. Some things to pay attention to are:
Dress to Impress! If you are able to meet the recruiter in person or on zoom, make sure you are dressed nicely, wearing business/business casual (so no t-shirts or shorts).
Do your research. Research the company that you are wanting to get an interview for. Check out our post here to learn more about Glassdoor! Know what the company stands for and what they are looking for in a candidate.
Ask questions. Be ready with questions regarding the company and position. By having questions prepared, it shows that you are serious about the company and have done your research. Ask them what you can do to help the company or the team.
Come prepared. Bring several copies of your resume and cover letter (or send a copy to the recruiter beforehand). Know your resume frontward and backward, as the recruiter will be reviewing and will ask questions.
Thank them for their time. At the end of your first meeting with the recruiter, make sure to thank them for their time. You can even send them a thank you note just stating that you appreciate them talking with you and that you look forward to hearing from them.
Keep in contact. Keep communication with the recruiter and follow up. But make sure not to hound them or it could look bad on you. You don't want to look desperate.
Red Flags for the Recruiter
There are a few things that you need to avoid so that you don't give a bad impression and ruin your chances of moving forward. Here are a few things that could be considered red flags to the recruiter:
Arriving late. If you arrive late, it shows the recruiter that you are not serious about the meeting. The recruiter will think you do not care about the job or their time.
Being underdressed. As mentioned above, the recruiters are expecting a serious prospect to be nicely dressed and ready to impress. If you come in ripped jeans and a tank or something that you would wear to the beach or a nightclub, the recruiter will not take you seriously and the meeting will most likely end quickly.
Coming unprepared. If you come with no resume and/or cover letter, this will show that you didn't care to prepare for the meeting. 
Showing disinterest. If you arrive not knowing anything about the company/ position you want an interview for or show boredom, it shows you don't have any interest in the job.
Mass applying. Applying to so many positions/jobs and you have to be reminded which job you are interviewing for.
Complaining about your previous position, management team, or company. It is in bad taste to complain about your previous employer or employees. The recruiter may take that as you possibly being the problem or being someone that may cause issues with the new employer. It is best to keep it positive and discuss what you have learned from said job. 
Not being truthful about what skills or experience you possess. If the recruiter asks you about a certain skill that you put on your resume and you can't give examples of when you used said skill, then the recruiter will know that you were not being truthful and will wonder if all your skills are fake.
Asking the wrong questions. For example,  it is not wise to ask a recruiter how many sick days they have before actually getting an offer letter. This shows that you are more interested in the benefits than the actual job, and is in bad taste.
Relationship Between Hiring Manager and Recruiter
Some recruiters may have more of a stronger working relationship with the hiring manager. If this is the case, they are going to be working harder to get the right candidate for that company and may be pickier than they would be with maybe another company. So in this case, they can have more control over who they present to the hiring manager.
It can either make or break your chances. If you give a positive impression when talking with the recruiter, then they will work with you to get into the pool of candidates that they will present to the hiring manager. Otherwise, if it's a negative impression, then most likely the recruiter will not give you the time of day, let alone send you along the process.
What Happens After the Initial Screening?
Once you pass the initial screening with the recruiter, they will send the information to the hiring team and determine if they want to move toward the interview. If they decide to proceed, then you need to start preparing for the next steps.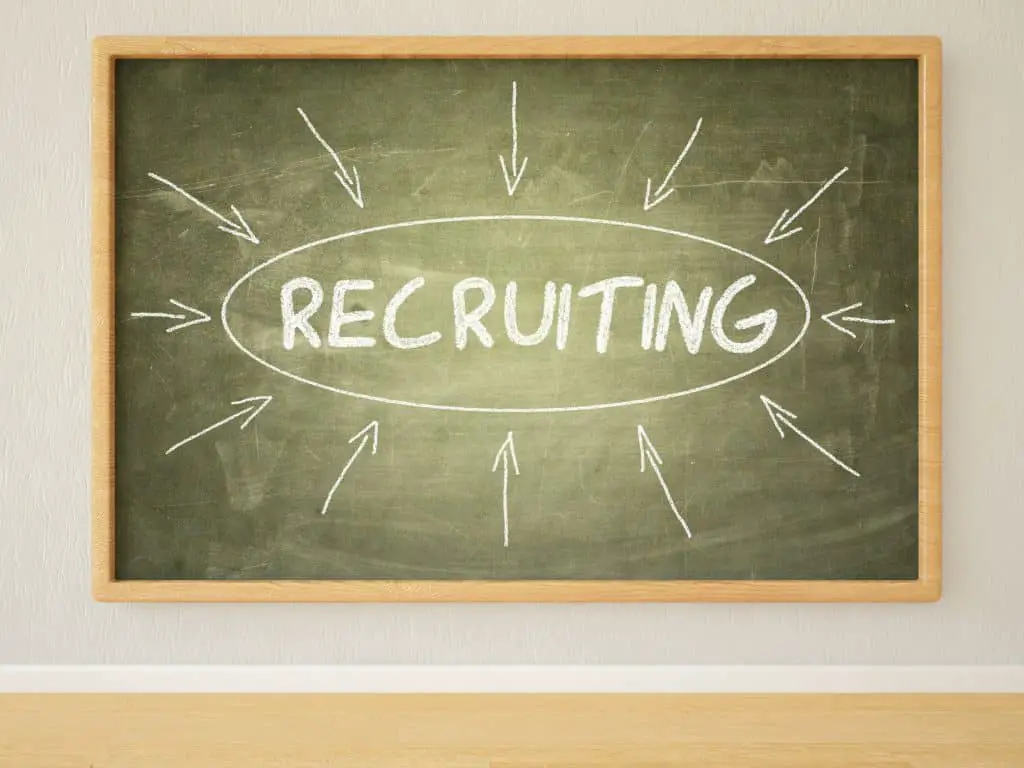 Some recruiters can also help with resume writing, cover letters, negotiating salaries, and even help with preparing for the interview. In a way, the recruiter is working for both you and the company. They want to try and get the best candidates for their clients so they are willing to help you to improve your chances if they feel you would be a good candidate.
If you feel like the hiring company is ghosting you, please check our post here to learn more about that.
Conclusion
The recruiter has a lot of power in who gets chosen to move forward in the hiring process. It is important to treat the recruiter as if they are the hiring manager and do what you can to impress them. 
In a way, they are the prequel to what is to come if and when you get the chance to interview with the hiring team. So make sure to arrive on time (or early), dress well, come prepared, and thank them for their time. 
They also may have a close relationship with the hiring manager. So, if it comes down to 2 final candidates, they may provide positive feedback to help you land that job!