So, you've finally come across the job advertisement you've been dreaming of. Resume? Check. Cover letter? Check. A killer portfolio that confirms you're the perfect fit for the job? Double-check! And when you're about to send the documents out, you realize you can apply both on LinkedIn and the company site. What do you do?
Should you apply for a job on LinkedIn or on the company's site? For the most part, you should know that no matter which route you take, your application will end up in the same place — the organization's Applicant Tracking System (a software used to manage job applications in a company). However, there are pros and cons to both ways of applying for jobs.
The pros and cons of applying for a job via LinkedIn are:
Pros

Cons

It's perfect for when you are strapped for time.
It's convenient.
You can make meaningful business connections.
There's an option to attach extra documents.
You get access to similar job advertisements.

Building a stunning LinkedIn profile can be time-consuming.
It is not great for people who are changing careers.
There is limited information to share with the employer.
It's difficult to customize your profile to a specific job.
It's very competitive.
The pros and cons of applying for a job via the company's website are:
Pros

Cons

You get more insight into what the company is about.
You can submit applications in the recruiter's preferred format.
There is a smaller pool of applicants, so there is less competition.
You can sign up for job post notifications.
You have the opportunity to provide detailed information.
It's perfect for people who are not considering a career change.

It's time-consuming.
You cannot connect with other people in your field.
But before you decide on one option or the other, it's essential to know what to expect when applying via LinkedIn or company site. Not all companies have an Applicant Tracking System. For this reason, it's important to understand how each application method works before choosing.
Does It Matter Whether You Apply Via LinkedIn or a Company's Site?
When you're trying to decide between applying via LinkedIn or a company site, you may wonder why the company posted the job on different platforms in the first place. Does applying on one platform give you an advantage over the other? Does it matter?
These are all valid questions that need to have an answer before submitting your application. No one would want to take the path that would hurt their chances of getting their information in front of the hiring manager.
To help you make an informed decision, you have to look at both methods individually to get an understanding of how each works and how they can affect the success of your application.
Where Does Your Resume Go When You Apply on LinkedIn?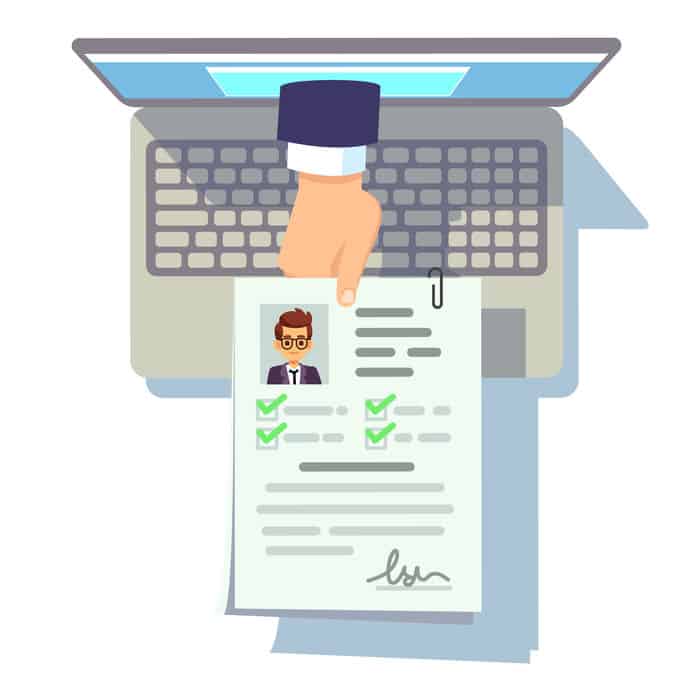 As we mentioned, the majority of companies use an Applicant Tracking System to track all their job applications. As a result, all applications go to the system. But it's not the same for small scale companies. Such companies set their applications to go to a specific email address.
Therefore, at the end of the day, whether you apply via LinkedIn or the company site, your application will get to the hiring manager.
However, details on where applicants are applying most may prove valuable to the HR department of a company. With this information, recruiters are in a better position to know where they should be focusing their attention. For instance, if more people are applying via LinkedIn compared to their Careers page, they can invest more time on the job board to get more leads.
Nonetheless, there may be instances where applying on a job board may not be the best idea. A good example is if you're working for a recruiting company or job board. It may not be in your best interest to apply for a different job using your company's current resources. Such information may reach HR and cost you your job.
Why Companies Use Job Boards
If all applications go to the same place and it doesn't matter which one you use, why do companies use job boards? Well, it all boils down to volume. The more platforms recruiters utilize, the higher their chances of reaching more people and getting them to apply. Not to mention, job boards make it easier to reach a specific audience.
For instance, if you're looking for marketing jobs, all you have to do is type your key phrases on the LinkedIn search box, and all the available posts will show up. It would be harder for you to find the job opportunity if it was posted on a career page owned by a company you've never heard about before.
Don't Click on That "Easy Apply" LinkedIn Button Just Yet
Applying for jobs is downright cumbersome. You can spend hours manually entering your details in an online application form, crafting a cover letter, and trying to track the hiring managers' details to address it to the right person. It's stressful just thinking about it.
So, it's understandable why you'd prefer the "Easy Apply" option on LinkedIn as opposed to going through the hassle of sending everything manually. But before you do, you should know that this method doesn't come without limitations.
As alluring as that "one-click" option may be, it may break all your chances of landing your dream job. When you choose the "Easy Apply" option, the recruiter only gets a snapshot of your LinkedIn profile and nothing else.
Unless you have an impressive LinkedIn profile filled with accolades, stellar achievements, and remarkable qualifications, it will be a longshot for you to get a callback. You should only use the "Easy Apply" options in the following scenarios:
You have a dazzling LinkedIn profile.
It's not your dream job.
There is an option to attach a resume.
You're not changing careers.
You're pressed for time.
You've had success using the "Easy Apply" option before.
You Have a Dazzling LinkedIn Profile
It doesn't matter whether you're handing in your application in person, via LinkedIn or a Careers page, the only thing that makes you stand out from the pack is your qualifications, skills, and experience. The recruiter needs to see a stellar headline, tangible achievements, and detailed descriptions of your experience, among other things.
Therefore, if your LinkedIn profile doesn't check all the boxes, it may be better to use a different application method. However, if you're committed to building an unmatched LinkedIn profile, Huff Post's "8 Secrets to Building a Stunning LinkedIn Profile" can help.
However, even with the perfect LinkedIn profile, you'll still find it hard to tailor your qualifications and skills to specific jobs. In a nutshell, only use the "Easy Apply" option when you're confident your profile reflects precisely what the recruiter is looking for and opt for general applications when LinkedIn doesn't cut it.
It's Not Your Dream Job
As you're going through LinkedIn's job postings, you may come across a field you are interested in learning more about but wouldn't necessarily be crushed if you didn't get the job. In such cases, the "Easy Apply" option will suffice.
By choosing the "Easy Apply" option, you put it among your options as you focus all your attention on jobs you're actually interested in. If you get a callback, good for you! If you don't, at least you didn't invest all your energy into a job you weren't interested in in the first place.
However, if you're jumping out of your skin in excitement about the job post, you need to stop everything, draft a stunning resume and write a compelling cover letter that will leave the recruiter no choice but to call you in for an interview.
There is an Option to Attach a Resume
The good thing about LinkedIn is that you have the option of attaching additional documents to your application. Don't waste this opportunity. Craft an impressive resume and cover letter and attach them to your profile.
However, even with this option, you should know that the first thing the recruiter will see is your LinkedIn profile. If your profile doesn't give them what they're looking for, they may not bother opening your well-crafted resume and cover letter. So, make sure you're investing ample time on your profile as well.
You're Not Changing Careers
Another scenario where using the "Easy Apply" option may work in your favor is when you don't plan to change careers. In such a case, all you have to do is to polish up your profile to include recent jobs, skills, and qualifications acquired, and you're good to go.
However, if you've decided to change careers, LinkedIn may not be the way to go. It will be very difficult for you to get the attention of a recruiter in a completely different field when they don't understand why they should hire you based on your different qualifications.
If you're considering a career change, it's best to apply manually. Explain your interests in the new field and give the recruiter valid reasons why they should consider you for the job despite having totally different qualifications than what they're looking for. With this approach, you're in a better position to land the job.
You're Pressed for Time
Sometimes you find yourself juggling too many responsibilities and working many hours a day that you barely have any time to complete arduous online applications. In such situations, it's better to hit that "Easy Apply" button than take your chances only to find the job post has already been taken down.
However, if you're serious about getting the job, it's best to work on creating some time to craft your CV and cover letter to better your chances.
You've Had Success Using the "Easy Apply" Option Before
Applying for a job is not an exact science. For most people, it involves a lot of trial and error before identifying the trick that works. If you've used the LinkedIn "Easy Apply" option before and received a callback, this is a sign that you're doing something right. 
Conversely, if you've been using LinkedIn's "Easy Apply" for all your applications and never had a callback, you should consider exploring other options such as applying on the company's site or sending your applications manually via an email or in person.
Submitting Applications Via Company Website
Similar to LinkedIn, your application goes to the application management system that the company is using to recruit for that specific job post. Therefore, you shouldn't worry that your documents won't get to the right person.
When it comes to why companies prefer posting job vacancies on their career page, it's a no brainer— it's the easiest place for people who know about their company to get this information. Not to mention, it's the most convenient option since they can use it at no extra cost, unlike third-party job boards.
Some of the benefits of applying for a job on the company's website include:
You get a better insight into what the company is about.
There is less competition.
You'll be delivering credentials in the employer's preferred format.
You can sign up for job alerts.
Your information stays in their system.
You Get a Better Insight into What the Company is About
While LinkedIn is a convenient platform that allows you to access all jobs related to your field, in most cases, you won't get any information about the company you're applying to apart from details about the jobs and what the company is looking for.
It's different when you apply on the company's website. On the organization's site, you have the option of perusing their website to get more information about them and decide whether or not it's a company you'd like to work for. This saves you a lot of time that would otherwise be wasted doing a job you may end up realizing wasn't the perfect fit for you.
There is Less Competition
LinkedIn is a global platform accessible to anyone who's serious about their career. There's no doubt that thousands or even millions of applicants are considering all the job posts you come across. The mere thought of this makes job hunting even more stressful.
But you don't have this problem with a company site. The competition is significantly reduced because the majority of people probably haven't heard about that upcoming company in your area, which gives you an added advantage.
You'll Be Delivering Credentials in The Employer's Preferred Format
Employers have to adhere to an external job site's rules when it comes to advertising job vacancies on the site. On a platform like LinkedIn, they don't have a lot of say on matters like how many documents they'd like to see and other details. If the applicant decides to choose the "Easy Apply" option, the recruiter has no option but to work with the information they receive.
But when they're working with their own website, they make all the rules. For this reason, you are at an advantage when you apply directly on the Careers page because you can provide everything they need.
You Can Sign Up for Job Alerts
Another reason why applying on a company's site is sometimes better than LinkedIn is that you have the opportunity to take advantage of future vacancies. By signing up for job alerts, you allow the company to send you notifications every time there are new job opportunities. 
With this feature, you can save yourself the hassle of having to go to the website every other time to check for openings. Now, that's convenient!
Your Information Stays in Their System
Submitting applications via the company's website is also advantageous because even when you don't get the job, your details remain in the company system. This way, every time they have a job posting, they'll consider you for the position since they already have your information.
However, for you to land a job from this setup, your application has to be well optimized to the keywords the company has highlighted in their job advertisement.
As you can see, applying on a company's site is much more effective than applying on LinkedIn. It gives you the opportunity to market yourself by going all out in your resume, cover letter, and any other information the recruiter requests. Not to mention, you get to know what you're getting yourself into by getting acquainted with the company before applying.
However, there's no one-size-fits-all kind of approach when it comes to job applications. Recruiters are different. Some may require you to complete your application strictly on their website and others will prefer all applications to be submitted via LinkedIn.
For this reason, it helps to know how to apply for jobs online successfully.
The Dos and Don'ts of Applying for Jobs Online
How many times have you applied for a job online and not received any response? The answer is probably many times. You're not alone. The problem with online job applications is that it's easy to get yourself out of the race without even knowing it.
While most online job application platforms seem easy and straightforward, you need to know how to do it right to improve your chances of getting the job. Forbes suggests that there are several dos and don'ts that can make or break your job application process.
Top 5 Things to Do When Applying For Jobs Online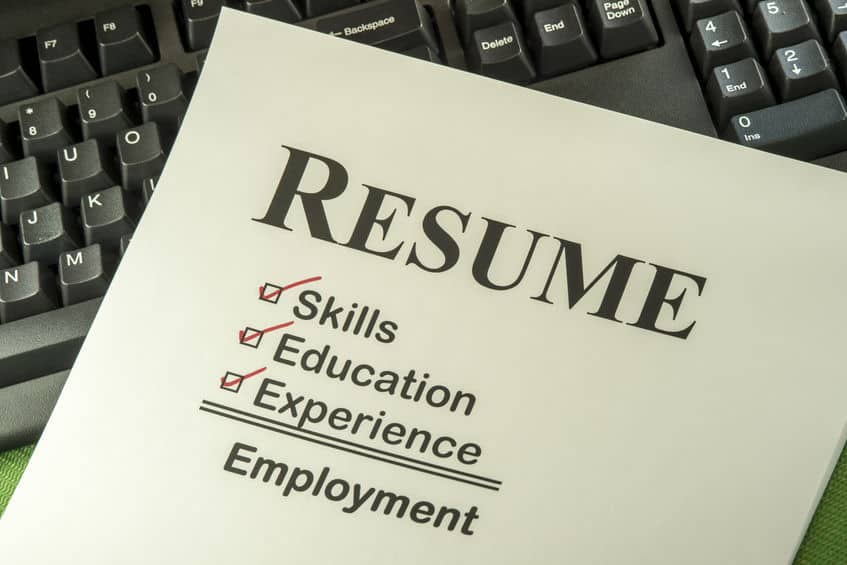 To better your chances of landing that dream job, here are some of the things you need to do:
Check the company's website before applying.
Tailor your resume keywords for each job.
Update your LinkedIn profile.
Provide a cover letter.
Ensure your applications match.
Check the Company's Website Before Applying
Recruiters are impressed with applicants who take the time to do their homework and find out more about their company. Take the time to find out everything you can about the company you're applying to and list some of the things that stick out to you.
It's always best to view their mission and vision and tell them why it aligns with your own career goals and plans. This will, without a doubt, make you stand out from the crowd.
Second, as mentioned before, reading up on a company gives you information about whether or not it's the right company for you. For instance, if you have to commute for five hours to get to work every day, or you have to relocate and can't afford it, the job won't work out.
It's best to find out before spending your valuable time applying for a job that may not work out.
Tailor Your Resume Keywords for Each Job
For most people, applying for a job means submitting a resume and moving on to the next available opening. That's a mistake you can't afford to make when applying for a job online. The reason? Most job applications go to the Applicant Management System to be reviewed by the recruiter.
The software parses and sorts resumes by keywords or topics. For this reason, you need to ensure your resume is optimized for the keywords used in the job description. You can use online tools like JobScan to optimize your resume
.All you have to do is to copy and paste your resume and the job description into the software, and it will highlight all the essential keywords. You're welcome!
Update Your LinkedIn Profile
These days, the majority of companies will require you to send them your LinkedIn profile even if they don't require you to apply on LinkedIn. Therefore, it's best to keep your profile updated to ensure you are putting your best foot forward.
In some cases, the recruiter will search for your LinkedIn profile without requesting it. So, make their search worth their while by being prepared. Make sure your profile is job search ready by including a recent great photo, current projects, and other useful information you believe would give you an edge.
Provide A Cover Letter
In most cases, cover letters are optional in job applications. However, it's best to include one even when it's not requested. A cover letter allows you to talk about yourself more and provide information that's not already on your resume or LinkedIn profile. It's also a perfect way to explain career gaps and career changes if you have any.
There's also a tactical advantage to adding a cover letter. The Applicant Management System will account for the cover letter when the recruiter searches using keywords.
Ensure Your Applications Match
If you're having a hard time deciding between applying via LinkedIn or company site and you choose to go with both, you must ensure your applications match. This is especially important when you're using the "Easy Apply" option on LinkedIn.
In some cases, the company may ask for specific information such as the expected salary or request you to email your CV and cover letter to an email. Therefore, you need to ensure you attach all the requested information on both platforms. 
Doing contrary to the instructions may make you look like you don't know how to follow directions. That's a first impression you don't want to make!
Things to Avoid When Applying for Jobs Online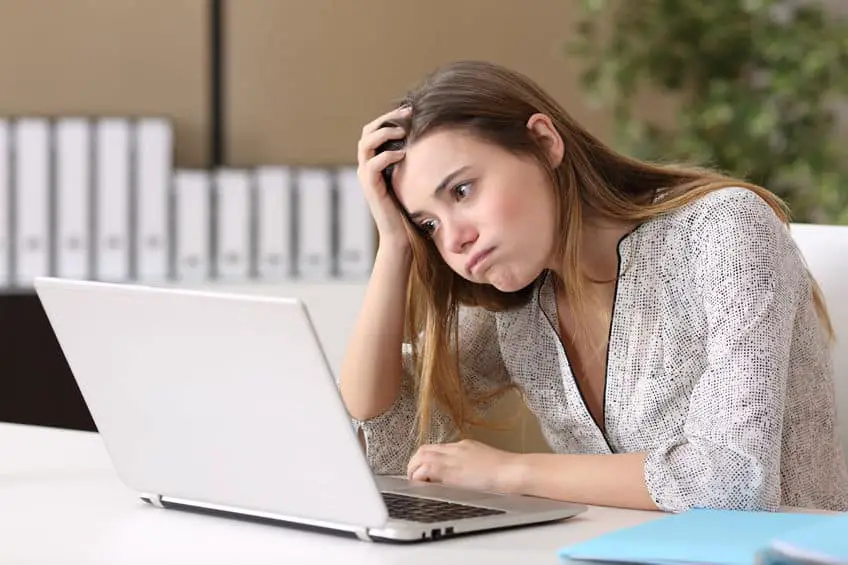 Here's what you should avoid at all costs when completing job applications online:
Don't write in shorthand.
Don't use Auto-fill.
Don't leave sections blank.
Don't Write in Shorthand
In this era of smartphones and social media, you'll often find yourself texting without even realizing it. And with this comes terrible habits such as lazy typing and using shorthand. It's easy for you to carry these habits into a job application. 
Job seekers make the mistake of sending applications with their names in lowercase, with typos and other obvious mistakes. Such errors show that you are lazy, uninterested in the job and that you don't pay attention. This is everything you don't want a recruiter thinking about you.
Take the time to proofread your work and ensure you're using professional language throughout.
Don't Use Auto-Fill
Auto-fill, without a doubt, makes things way easier, especially when you have to provide a lot of information. However, the software isn't always perfect. If you double-check, you'll find certain entries are not where they're supposed to be or incomplete.
If you're serious about getting the job, it's best to suck it up, take the time, and complete everything manually.
Don't Leave Sections Blank
It may seem redundant to upload your resume and still type your work history manually. In such cases, you may be tempted to leave the section blank and just upload your resume. Don't do it! The reason recruiters ask you to do this is to save time.
With a typed out work history, they can easily access the information without having to download your resume. So, don't miss out because of a minor issue. And don't forget to optimize the sections for the keywords in the job description.
In Conclusion
At the end of the day, the decision to apply via LinkedIn or a company site depends on what you believe will give you the advantage over other applicants. However, we recommend going for the option that gives you the best opportunity to showcase your skills – a company's website!