Quitting a job is never fun. One of the hardest things to figure out is the right communication method when it comes to your departure. This way, you make sure not to burn bridges.
It may sound easy just to quickly send off a generic email and quit your job. However, depending on the relationship with your manager, the type of job, and where you are at with your career, you want to make sure you have a sound strategy.
With so many things to consider when it comes to quitting your job, you should determine that you have thought through your approach prior to putting in your resignation. This post will provide you with some helpful tips and examples!
How to Resign from Your Job via Email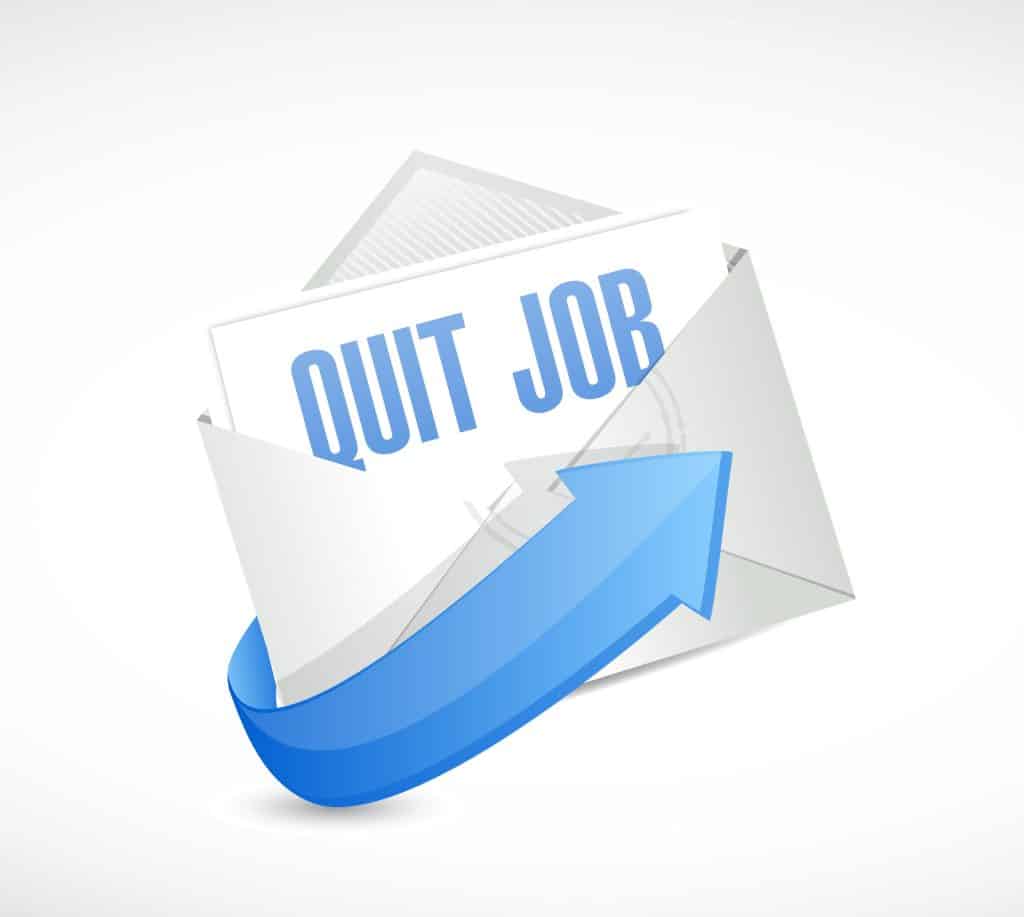 Once you have made the decision to quit your job, the next step would be to communicate with your manager. Before preparing your resignation email, if you are looking to quit a remote job, check out this great reference article!
While the world may be moving towards more electronic communication (such as via IMs, texts, emails, etc), it's still important to determine the best approach with your manager.
Ask yourself several questions. Do you have a close relationship with your manager?  Are you part of a small industry? Can your manager or anyone in leadership in your company impact your career down the road?
The answers to some of these questions will help you determine how to best communicate with your manager. Regardless, it's a good idea to give a heads up at least 2 weeks in advance. This will help your employer in the transition process for your current responsibilities at your job.
Relationship With Your Manager 
You may want to give your manager a heads up before just sending them an email, especially if you have a great relationship with your boss. It gives the situation a little more tradition.
This might be just asking them if they have a minute to chat about something important. Then either chatting with them in person or calling them via zoom or phone.
Once you have that quick chat, then you would generally follow up with a simple formal resignation email.
If you don't feel comfortable talking to your manager in person or via phone and want to send an email first, you might risk them thinking it's rude and may not be able to get a reference down the road.
It's possible after receiving your resignation email, the manager may ask you for a follow-up meeting. So, regardless, you may end up chatting with your manager and/or HR anyways before your final exit.
You would need to use your judgment and decide the best approach for you.
Your Career and Industry
Based on your industry size, sometimes it can be a small world. Meaning, that you may end up working with your boss or other members of your company's leadership down the road. So, it's very important to keep your communication and resignation emails professional prior to departure.
Of course, if you are retiring or not planning to ever go back to your field (or not need a reference), then you might not care too much about that.
Some jobs might be temporary or informal. If you don't have a "manager" and it's really just a remote online type of job, then you would go straight to a professional email and move on to the next gig.
It depends on where you are at with your career, but it's usually a better idea to leave on good terms with the management team. Not only to keep open the line of communication with them while you're leaving, but you may want to connect with them on Linkedin and use them as future reference.
Create Your Resignation Email
Now that you have determined to send the resignation email at the appropriate time, it shouldn't take very long to create the email. The best thing to do is to keep it simple and positive.
To help you with this, below you will find an example resignation email:
Dear (Recipients name),
Please accept this email as my formal resignation notice as (position) at (business name), effective (date). 
After careful consideration, I have decided that (reason for leaving – keep it positive).
Thank you for the opportunities provided and the achievements that have been accomplished together. I wish you all much success in the time to come.
I would like to aid in the transition of my departure by helping in any recruiting and training for my replacement. If there is anything else that I can do, please do not hesitate to let me know.
Sincerely,
(your full name)
Further Tips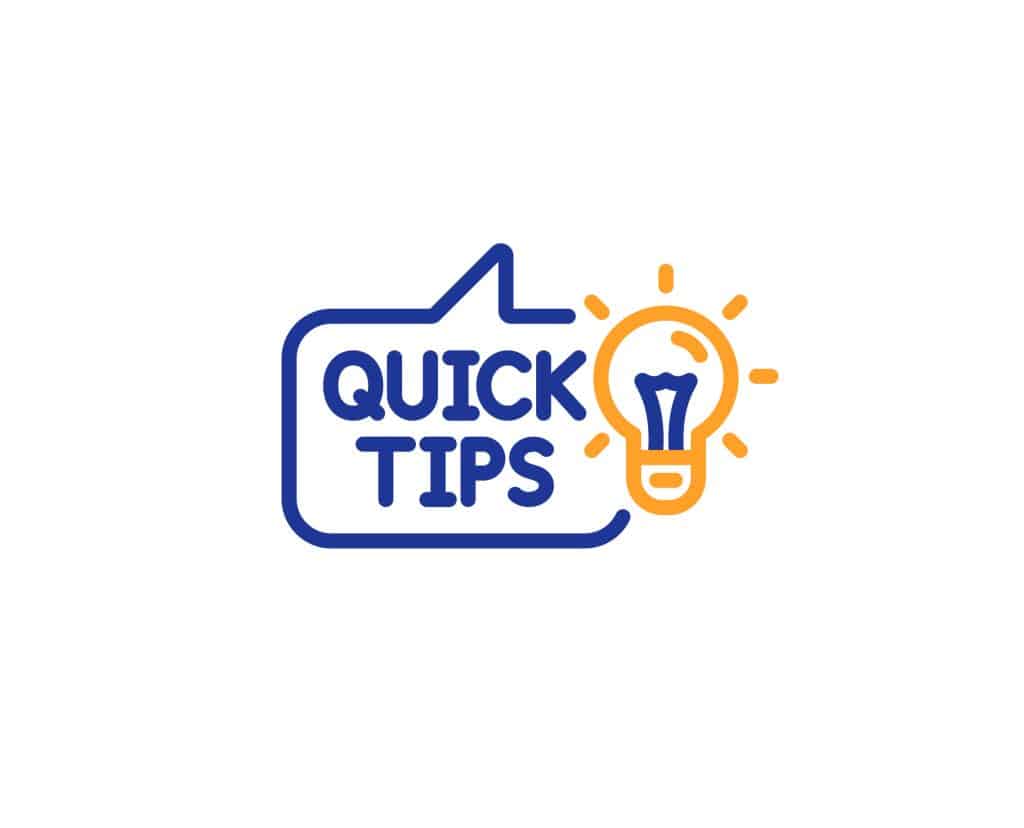 There are also several other things to consider when putting in your email resignation. Here are some of those tips below:
Make sure not to let other coworkers know you are officially quitting prior to your manager knowing. You don't want to risk your manager finding out from someone else before you have a chance to tell them.
CC your personal email address in your resignation email. That way you always have a copy for your records.
Keep your email message positive
Connect with colleagues on LinkedIn. This could help you keep in touch for networking and find jobs down the road if you need them.
Provide enough notice (typically 2 weeks) to help in the transition process
Cleanup and organize your desktop and data as applicable to help in the transition process
Keep your exit interview (if you have one) professional and constructive.
Should You Quit Your Job via Email
As mentioned previously, it's always best to talk with your boss before sending a formal resignation email. It gives you a chance to let them know your thoughts and reasons for leaving. It's fine to keep it a short conversation.
You don't have to necessarily share information with them. It's fine to keep it as a short positive conversation. Thanking them for the opportunity, and moving on to something else. Sometimes companies try to give you counter proposals so be prepared in case that happens.
If you need more help check out this reference that includes 9 reasons why you shouldn't quit by email.
How Do You Politely Quit a Job Immediately
While it's always better to give a 2 weeks notice, in some situations you might need to leave with no notice.
This may be family-related. For example, if you had to leave to take care of a child or family member. Or it can be any number of professional or personal reasons.
If you do need to leave quickly, then obviously first check the terms of your employment and state laws. You may want to consult with an attorney as applicable.
Once you confirm you are in the clear legally, you should generally speak to your manager and let them know. If you just quit with no notice and do it all via email, you most likely will burn that relationship with your manager and employer.
At the end of the day, depending on your job, you most likely will be leaving the company scrambling. But if you can at least be professional and give them a reasonable explanation, then it might give you a better chance to keep the relationship.
Conclusion
It's already tough enough trying to decide to quit but then you have to actually focus on the delivery. You just need to take a breath and make sure you are not thinking short-term with your exit strategy.
Just remember that many people have moved on from one job to start another. So in the grand scheme of things, you need to do what is best for you and your career!