The rise of technology has introduced a new world of opportunity in the workplace. Employees are no longer restrained to their cubicles but are instead free to work remotely. However, this new freedom can also impact employers if not managed right.
How to know if remote employees are actually working? A combination of frequent, effective communication and time-tracking or monitoring software helps to manage remote employees. It's best to hire proactive, self-disciplined workers you can trust to get the job done.
Whether your employees are working from their bedrooms or from Bali, there are ways to keep everyone on track. No matter the distance, you can effectively supervise your workers using a number of different strategies. I've broken them down below.
How to Tell If Your Remote Employees Are Working
Working from home leaves an awful lot of opportunity and power in the hands of the workers. You've got to really trust that they'll focus on work and not go off running errands on your precious paid time. Maybe you're concerned about your employees regarding one or more of the following: 
Meeting deadlines
Delivering quality work
Being on time for scheduled meetings
Perhaps you have an employee who produces excellent work, except you never hear from him or her until the 11th hour. Or your employee could be in constant contact with you, but seems distracted or not serious enough, leaving you wondering where exactly he or she is completing assignments. Since remote can literally be anywhere, your imagination could run wild.
All these instances can be anxiety-inducing and completely unnecessary.  However, with the right planning and organization, you can set up a system so that you can feel more serene throughout the entire process.
Monitoring Employees
Monitoring employees is important for several reasons:
Accountability of employees 
Higher quality productivity and end results
Ultimately cost-effective
Accountability of Employees
Being monitored means employees will be more motivated to be efficient and productive. If they know they are being watched, they won't be as lenient with the Facebook checks or dog walks. It will create an office-like environment, regardless of where they are located.  
Higher Quality Productivity and End Results
Continuing off the last point, with accountability comes better results. When employees have a clear picture and high standard of what's expected of them, they will rise to the occasion and produce work that's in line with the best version of themselves. 
Ultimately Cost-Effective
Identifying people who waste time on the clock is an easy way to cut inefficiencies and save company dollars. With employee monitoring, you can be sure that your precious, pricey time is used to its maximum capability.
Effective Ways to Monitor Remote Employees
To have a better understanding of how your workers are doing on their own, you'll need to be proactive and anticipate disasters. There are different ways to better organize the arrangement of your remote employees' work structure. Let's explore these strategies:
Effective communication
Monitoring software
Frequent deadlines
End-of-day report summaries
Effective Communication
The cornerstone of monitoring. Communication is a respectful way for you, the employer, to be on the same wavelength as your subordinates. It exhibits trust while allowing you to maintain control of the situation. 
Monitoring Software
You have to evaluate how much monitoring you want based on the type of roles you have in your company. There are tons of options when it comes to remote employee monitoring software. One option that I did some research on was Time Doctor. Its features include:
Website and application reports

The internet is a source of endless information and activities, and it's easy to lose time spiraling through a digital vortex. But now you can fear distractions no more. This feature allows you to track which sites and/or apps were used for the day, as well as how much time was spent on each. You won't have to wonder if your employee was scrolling through Pinterest or Facebook all day- you'll know for sure. 
Screenshots

This is used in time intervals, such as every five minutes. You'll get a play-by-play visual of your employee's entire day, and what's better monitoring than that? The screenshots feature is only active when employees are on the clock to avoid privacy invasion. 
Time tracking 

More advanced than your typical login and logout software, this actually tracks the specific time your employee spent on each task. You'll be able to identify inactive time and any discrepancies. Of course, it also tracks the broader time an employee has worked each day, and if he or she is late you can opt for an alert to let you know on the spot. 
Chat monitoring

This lets you see how much time employees spent in meetings, calls, or discussing between one another. If the tracker ran way past that one-hour meeting, you'll easily recognize the wasted time. 
Clients feature

This allows ultimate transparency between your company and its clients. Clients will be given access to monitor all screenshots and reports for their respective projects. Naturally they'll only be provided information regarding their ventures, not the whole scope of your company. 
Detailed reports 

This is like time tracking and website and app reports all meshed into one. It's a complete daily and weekly guide to your employees' behaviors. They will be able to see this as well, and thus adjust their actions accordingly. 
Distraction alerts

More for the employees than the employer, the distraction alerts feature gives a pop-up warning when too much time is spent in the wrong places while on the clock. Workers may not even realize how much time they waste when someone's not over their shoulder watching. This helps steer them back in the right direction. 
GPS tracking

No games are played when it comes to this feature. If an employee is bouncing around running errands, you're going to know. It's not completely foolproof, however, because if you catch a worker at the beach he or she could still technically be working. That's all part of the 'remote' worker luxuries.
Features like these can be found in a number of different sources, not just Time Doctor. Feel free to pick and choose the programs that you feel are right for your company. What's certain is you will be able to breathe easy knowing you have an idea of how your employees are working.
Frequent Deadlines
It may feel unsettling to drop a big project in a remote worker's lap and trusting he or she will have it completed at a satisfactory level on the due date. Even if the person is trustworthy, the large gap of time between the issue date and deadline can get you filled with doubt and dread. By setting consistent work goals, you are holding your employees accountable every step of the way.
End-Of-Day Report Summaries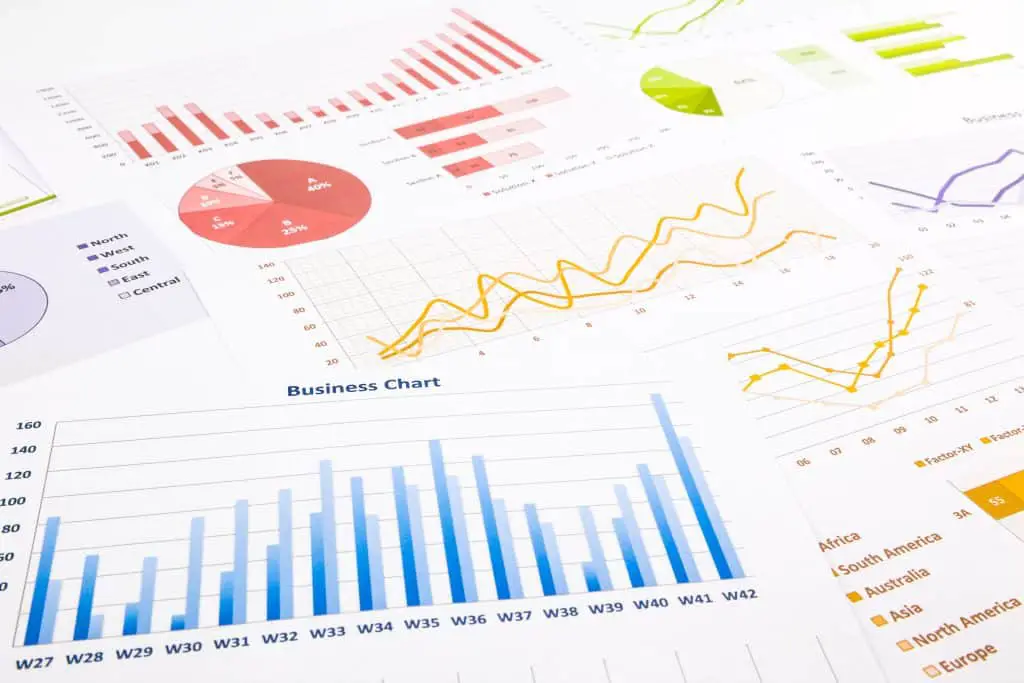 These could be accomplished through monitoring software or via a simple email or shared drive. The point is that even if a deadline is far in the future, you'll be able to have a clear picture of the employee's progress. This doesn't just help calm nerves- you can identify and correct any issues as they're happening so that the project doesn't go awry from the start.
Skills Needed To Work Remotely
It's already an endeavor searching for the best suited people for your company. You have to look for characteristics such as: 
Self-sufficiency
Team player
Appropriate skills and experience
Ambition
Enthusiasm
Looking for someone to work remotely, however, is a whole different ball game. You'll need all the strengths listed above and then some. In this case, you're not simply looking for job skills, but you're going to need to trust this person can accomplish tasks on their own. To make sure you're hiring the right fit, keep in mind:
Accountability
Time-management
Trustworthiness
Timeliness
Great communication
Self-discipline
Responsiveness 
Adaptability
Tech-savvy
Collaborative
How To Hire Remote Employees
Pre-employment assessments 
Sourcing websites
Ask the right questions  
Paid work trials
Pre-Employment Assessments
Avoid wasting time interviewing people who are far out of the scope of your needs. With a pre-employment assessment like eSkill you can weed out the wrong fits before even contacting them yourself. You can ask questions, test skills, and ultimately rank your pool of applicants to discover not only the best fits but the worst ones, too. 
Sourcing Websites
Unfortunately, finding the perfect candidate isn't as easy as posting one announcement online. The right people aren't just going to come out of the woodworks. But there are places on the web where specific talent pools are grouped. Remote employees could be comprised of:
Writers
Marketers
Coders
Graphic Designers
To save you time searching where to find the superstars of the internet, I've compiled a list:
Ask the Right Questions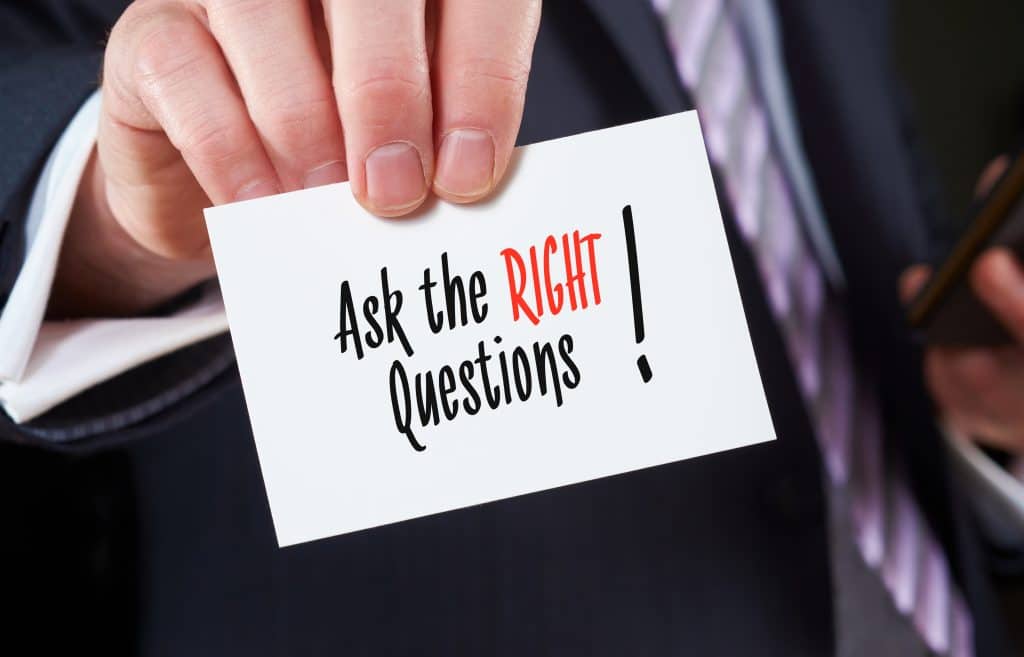 Once you've narrowed down your list of prospective employees, you're ready for the real fun to begin. Yes, I'm talking about the one-on-one interview (or in this case it'll most likely be screen-on-screen, but you get the idea). 
The right remote employee will save you time and grief. You have a real opportunity to screen the candidate and pick at his or her skills and personality to ensure a future of productive collaboration. To accomplish this accurately, you're going to have to ask the right questions. Here are some examples:
This lets you know when and if you can contact this person when necessary. If you're working on social media, for example, it's probably best to hire someone near your time zone so they can respond to posts in a timely manner once they go live.
How do you handle problems? 
Unexpected problems arise no matter what industry you're in. When hiring someone to work on their own, regardless of open communication, he or she will need to a certain extent be able to handle the stress of adversity alone. 
Are you comfortable with monitoring software?
Since monitoring software is highly effective, the next step is to make sure early on that your employees are comfortable with the semi-invasive tools. The software is perfectly acceptable to use on people who are functioning on your paid time, but it's best to be transparent about it as soon as possible to avoid future conflict. 
What tools do you use to work?
Such a basic but necessary question. It's crucial to hire people with up-to-date technology and reliable internet. 
How comfortable are you at addressing conflict?
Miscommunication can happen, among other discrepancies. When a problem arises, you're going to want a worker who openly addresses it early on, especially when he or she is working remotely and all you have to count on is communication.
How do you handle deadlines?
A remote employee needs to be trusted to complete deadlines within their time frame. Confirming he or she can handle this before even assigning the first task will help assure you that your new employee is doing the job as needed.
Paid Work Trials
Once the whole interview process is over and you've chosen those you best believe fit for the job, you still don't have to fully commit. Screening prospective employees and actually witnessing them in action are two completely different things. 
Luckily, you can in some places have the best of both worlds with a paid work trial. You'll have a feel of working with the candidates and they'll be paid either way. It's a win-win situation.
Benefits of Remote Work
There are some highly positive aspects of hiring remote employees. However, many setbacks exist, too. This goes for the well-being of the company as well as that of the employee. Let's take a look at the positive benefits first:
Reduced costs
Fewer sick days
Increased productivity
Greater talent pool 
Lower turnover rates
Time at home
Reduced Costs
This applies as much to the employer as to the employee.  
As an employer, you won't need to worry about the mundane costs of daily office life such as:
Office Rental
Electrical Bill
Kitchen supplies
Bathroom supplies 
Granted, unless your office is completely empty, there will always be a price to pay. However, the fewer people occupying the space, the less will be consumed and therefore expensed. 
On the flip side, remote employees can reap more of their hard-earned salaries by working from home, too. Such examples include:
Commuting costs (gas, tolls, public transportation tickets) 
Coffee and lunch breaks 
Professional office wear
Fewer Sick Days 
Since employees are not physically together, there is less chance of catching a bug while they are in the office. But when the home is the workplace, unless the person is severely sick, he or she will still be able to accomplish tasks under the comfort of a soft blanket and hot cup of tea. Fewer sick days means less time wasted and a higher productivity rate.
Increased Productivity 
Imagine your well-organized employee waking up Monday morning, making a cup of coffee, and getting straight to work. No traffic jams or office chatter exist to inhibit the start of the workday. 
A 2-year Stanford study proved that at-home employees:
Worked more full shifts than office employees
Cost less to maintain than office employees
Took fewer breaks, sick days, and time off
When one is capable enough to create a quiet home environment for ultimate focus, he or she will be able to enter a state of deep work. Deep work is the flow of productivity when one is able to concentrate without any distractions. It allows you to work at your best for long periods of time. As a result, you are able to concentrate on the task at hand to stay more productive.
Deep work is more easily accomplished at home than in the office, sure, but it needs to be done with the utmost focus. The home can also become a place of distraction for a number of reasons which we will explore in a bit.
Lower Turnover Rates
95% of employers claim remote work has had a positive impact on employee retention. With over half of employees complaining about long commute times, it's no wonder they want to retain jobs from the comfort of their homes. Not to mention how much employers can profit from avoiding the cost and hassle of a habitual hiring process. 
Greater Talent Pool
Without the restraints of commuting, the world is your talent pool. You're no longer limited to searching for the best employees in your city. Remote work allows you to recruit candidates from all over the world, and the possibilities of creating a strong, accomplished, motivated team are endless.
Not only will you expand your talent pool, but by hiring remote workers in low-cost cities, you may be able to save on salaries.
Time at Home
Time at home equates to an array of positive benefits for your employees. These include:
Not commuting
Spending time with family
Increased personal time
Increased productivity
Freedom to travel
Again, when handled appropriately, these are all advantages that will equate to happier, more productive employees. However, the cards need to be played right or they'll quickly turn to disadvantages.
Drawbacks Of Remote Work
As you can see, hiring remote employees has its benefits. It does have some drawbacks.
Distractions
Decreased connectivity between coworkers 
Work/life balance challenges
Isolation
Difficulty scheduling meetings
Distractions
It takes skill for a remote employee to accomplish deep work, as stated above. Oftentimes, a person can get distracted by internal or external factors like:
Surfing the web
Children 
Spouses
Pets
The list could honestly go on. This is why it is important to hire solid employees whom you can trust to focus fully on the task at hand.
Decreased Connectivity Between Coworkers
Even with the existence of conference calls and other digital communication means, isolated employees will have a harder time connecting to one another than their brick-and-mortar office-occupying counterparts. This could lead to lower team morale and possibly even lower self-identity within the company. 
Work/Life Balance Challenges
When the home is the workplace it's easy for lines to get blurred between one's career and personal life. Just as distractions during work hours are tempting, it may be hard to unplug for the day and immediately switch from businessperson to husband, wife, dad, or whatever one's home life demands. Without clear boundaries, fully appreciating time working or relaxing can become a challenge.
Isolation
I previously mentioned feeling isolated from other coworkers, but this time I want to take it a step further. Personal isolation can develop from working in the home all day with little to no contact with the outside world. Even if a worker decides to post up in a Starbucks all day, he or she still won't be actively communicating with others.
Isolation can lead to:
Feelings of loneliness
Fear of others
Lowered self-esteem 
Employees with poor mental health will inevitably waver in work performance. Develop a system or offer insight into how your employees can remain healthy in their personal lives. Happy employees are productive employees.
Communication Problems
Nothing compares to direct face-to-face communication. Yes, the digital world provides us with endless new opportunities, but it doesn't come without its flaws. 
Difficulty scheduling synchronized meetings 
Miscommunication 
To avoid communication problems, it's important to have a highly systemized infrastructure so that everyone on the team can remain on the same page.
Tips for Managing Remote Employees
It's never easy to manage a team of people. Add the element of distance and you really have a challenge on your hands. Here are a few tips to ease the obstacles of virtual management:
Use emojis 
Video conferences 
One-on-ones 
Company swag
Use Emojis
While professionalism is important, sometimes adding an element of humanity is a positive way of breaking the ice and establishing stronger relationships between team members. 
Video Conferences
Since you can't see your team face-to-face without putting in the effort, I suggest you do just that. It will:
Decrease communication issues
Further develop relationships
Exhibit nonverbal cues
Allow for team brainstorming
Video conferences should occur at least once a week to keep everyone in the loop.
One-On-Ones 
Frequent one-on-one calls will help you and your remote worker remain on the same page and dive deeper into issues that may have arisen since your last one-on-one session. This type of communication also builds rapport between employer and employee. 
Company Swag
I mentioned in the disadvantages section that remote employees may feel a disconnect between themselves and their company and coworkers due to the isolating nature of the job. You can send branded gear such as:
Hats
T-shirts
Mugs
Pens
Bumper stickers
By doing so, you will help your employees feel like they belong in the circle and boost their sense of pride in what they do. You'll also be promoting your company, so it's a win-win.
How To Handle Conflict Among Remote Employees
Unfortunately, conflict in the workplace happens. When you're working remotely and already face the challenge of communication issues, things can blow up disproportionately. Whether you want to neutralize conflict between coworkers or need to address a problem with a particular employee, there's a right way to go about it. Take the following course of action:
Address the issue immediately.
Take notes on what you want to convey prior to the confrontation.
Discuss over a video call rather than through email or over the phone for more effective communication.
Ask respectful questions as to why the situation occurred. 
Resolve the problem by creating a future course of action where a similar situation can be avoided.
Learning techniques for conflict management not only helps overcome the situation at hand but can work as a preventative way to lead by example in the future. Create a workspace with open communication where employees feel comfortable publicly addressing concerns.