Not all job websites are equals. Maybe you are one of the millions looking to start a new career, or the many looking to switch jobs, and are thinking about using a job board.  You've probably heard of the big three—LinkedIn, Monster, and Indeed. Each of these sites offers candidates thousands of job postings and tailor the search to their skillset.
Which website is the best for your needs?  
We will compare the major job boards–Monster, LinkedIn, Indeed—as well as more specialized ones.  That way, you can decide which job boards to focus on, and other popular job sites explained and compared:
| | | | |
| --- | --- | --- | --- |
| Job Website | Best For | Not Great For | Interesting Finding |
| | Offers a variety of jobs and fields, a great reputation, and a high-functioning site. | Employers seeking the highest quality candidates, (also users feel they have too much spam). | Less utilized now than it was 10 years ago. |
| | Networking and connecting with other like-minded professionals. | It's not technically a job site, so many jobs won't be listed here. It's also not ideal for profile privacy. | The second-highest amount of job applicants through LinkedIn (behind Indeed). |
| | Full-Time and local positions | Short-term Contract gigs | The highest amount of job applicants are through Indeed, so the most competition. Also, the highest quality candidates statistically. |
There are many more job posting sites out there, and many of them are posting the exact same jobs. So how do you make yourself stand out amongst a flood of qualified candidates on multiple hiring platforms? This guide will break down the advantages and disadvantages of each job site, offering you a better understanding of when to utilize each site to get the best results.  Our goal is to give you the tools to succeed on more than one platform!
Monster, LinkedIn, Indeed: Job Boards Explained & Compared
Since all these websites feature their own strengths and weaknesses, we need to determine the greatest potential for you to get hired.
While reading about each of these platforms, consider the following:
Does this job site offer me the kind of positions I am looking for?
Does this job site offer the salary range I know my work is deserving of?
Does this job site give me the freedom to adapt my resume to each position? 
Does this job site allow me to apply quickly enough to not waste too much time on each application?
Does this job site give me results/ Do I ever hear back from any employers?
Since most of these jobs will be listed on a variety of websites because the employer wanted to spread out their chances of finding the right candidate – you have to do the exact same thing.
You should be casting the widest net possible to apply on at least 3-10 of these websites. This will give you the greatest odds of getting hired and landing your dream job!
Let's dive into each job site individually so that you have a clearer understanding of what they offer.
Monster is a website that has been respected for decades, but in recent years, it has been overtaken by the likes of Indeed and LinkedIn, which now dominate the hiring pool.
Monster is still a reputable source but it's certainly not perfect.  You will have to put up with many ads and sift through repeat listings.
The Advantages of Monster:
Easy to use
You can block your resume from companies you specify (ideal if you're job hunting and don't want your current employer to see you are) 
Filters for job hunting and specifications
Good if you're looking to relocate
Variety of industries and job-types
Good for full or part-time work
Great resource center and customer service
Set standards for many of the newer hiring sites.
The Disadvantages of Monster:
Not the most appealing layout/web-design
Jobs seem to get reposted so there is redundancy and repeat-listings
Spam emails 
A large amount of competition
Huge audience therefore hard to get exposure
May not hear back from most to any of the jobs you apply for 
Doesn't have as high of quality-candidates as it used to
Since LinkedIn is not technically meant to be a hiring site but rather a networking platform for professionals, hiring is sort of a back-burner amenity. This is not a bad thing; it simply means that LinkedIn didn't intent for itself to be a major hiring platform. 
Keep this in mind and diversify where you apply. Apply through LinkedIn but not only through LinkedIn.
The Advantages of LinkedIn:
Most employed professionals are already here – you don't have to create a new profile just use the one you have and start using the website to its fullest ability.
You can be certain these are reputable and legitimate companies
You can communicate with employers and peers in a networking context that grows relationships
You can build your personal brand
Email follow-up and job alerts
You can post things in your portfolio, weblinks, and more profile-attributes than other job sites allow
The Disadvantages of LinkedIn:
Since it wasn't made to be a job site, it's not really the most user-friendly for this purpose
Many jobs are not listed here
Many employers look by word-of-mouth, and you won't even know if they're hiring here
If you want premium access, it can be costly 
Have to utilize many other job sites to spread yourself to the most opportunities 
Not your one-stop-shop
Considered the crème-de-la-crème of hiring sites in recent years, Indeed is dominating the hiring game with nearly 10 jobs added every second.  Over a quarter of a million visitors to the site on a monthly basis!
This is one of the most well-known job websites in the nation, and it has truly skyrocketed past staples like Monster in a considerably short amount of time.
The Advantages of Indeed:
Essentially all jobs will be here
More listings than any site in the world
Easy to use 
Fast applying
Can switch out your resume and adapt for that specific job (unlike Zip Recruiter, for example) 
Can add a cover-letter to further sell yourself (unlike Zip Recruiter again) 
Made for job listings and nothing else
Constantly being revamped to make it easier for employers and employees
It allows free postings for employers (as well as paid ones so they can feature jobs)
The Disadvantages of Indeed:
The highest degree of competition and sheer volume can be overwhelming
One job posting can get a thousand applications in a day
Hard to filter through so many jobs to find your dream one
Scams do slip through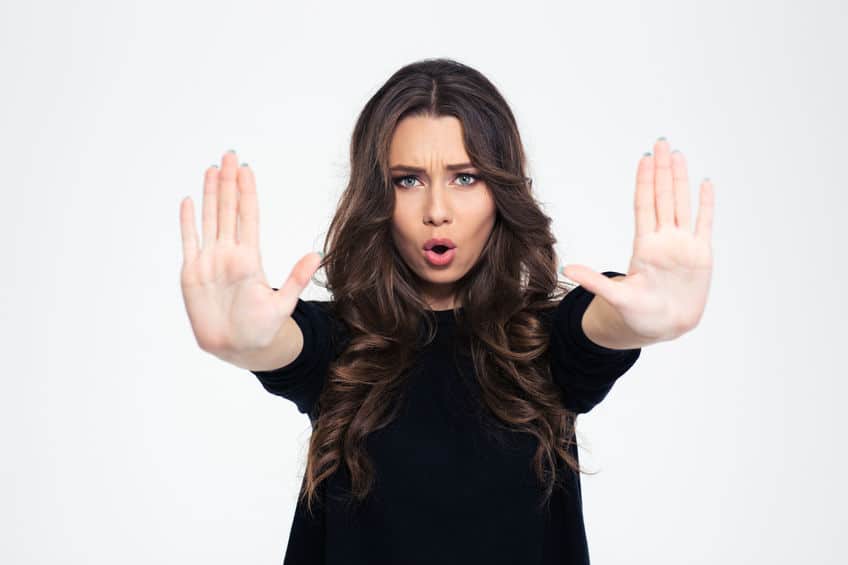 Warning to Keep You Safe: Be careful about scams on Indeed.  The scam typically involves an interview followed by a "hiring." They will then ask for an upfront "investment" of several thousand dollars for equipment.  They will, of course, promise to pay you back.
If you think this sounds sketchy, it is.  DO NOT pay someone to work for them and DO NOT fall for this.
Other Job Boards
Monster, LinkedIn, and Indeed are the biggies in the job market.  They are not the only players. We've identified some others that you might want to consider.
| | | | |
| --- | --- | --- | --- |
| Job Website | Best For | Not Great For | Interesting Finding |
| | Comparing salaries and understanding more about each company from those that have worked there. | Like LinkedIn, it's not technically a job-hunting site so many job listings will not be found here | The anonymity of the reviews leaves you with an impression that may or may not be true. Vet for yourself. |
| | Easy and fast.  You can apply to five jobs in one click and no exams required like with Indeed. | When you want to adapt your resume to each job, send related samples, customized to each position. | Best for administrative work.  You won't find postings for specialists here. |
| | Freelancers, creative gigs, part-time work. | Full-time and reliable employment. You may find it, but it's not for that. | Have to pay to apply for gigs. Credits cost around $10 for 60 (each job costing 4-6 credits to apply). |
| | Tech job-seekers and IT | Creative Positions | Free to use |
| | Highly-reputable company and great for finance, administrative work, accounting | No salary filters and you may not know the pay unless you are working with an R.H. staffing recruiter | One of the largest hiring and staffing companies in the entire world, highly-awarded. |
| | Hourly-jobs | Full-time positions | The application process is more lengthy than other sites, and there are a lot of advertisements to deal with. |
| | Nonprofit positions | High-paying job seekers working outside of nonprofits | Reviews from past employees indicate there is a lack of communication from management. |
| | Local jobs, great for freelancers, contract-based, contractors and physical labor as well as part-time work. | It is infamously unreliable and tends to have more scams than most of the other sites. | Typically delivers the lowest quality of candidates of any job site. |
Like LinkedIn, it's not technically a site that was created to help you hunt for a job. This website is where you go when you're curious about the salary that a company offers, and what those who have formerly been employed by them have to say.
Since the job-board function was a late-development, Glassdoor is another site that shouldn't be your primary resource.
What we love about this job board are the honest reviews that can save you from getting hired, realize the company has a poor reputation, and be back on the job hunt again!
The Advantages of Glassdoor:
Can save you regret by reading what real employees say and an honest perspective from the inside
Can see the salary before applying 
Can search very specifically such as, "IT Specialist in Houston for $100,000K" 
Insights on management that management won't tell you
Insights on the interview process
The Disadvantages of Glassdoor:
Not specifically for job hunting so not the easiest format for that
Can reset your entire search with one update
Not as user-friendly as other sites
Not all jobs are here and won't be a one-stop-shop
Recommendation: Use this website to verify the company you're getting hired for, no matter what job site you are using.
Zip Recruiter is a wonderful option you should be utilizing, especially if you're looking for a 9-5 office job or to work in Administration.
It is probably the fastest website of all to apply on, but you won't see a lot of variety in industries. If you are not looking for an office job, this website may not be of use to you.
The Advantages of Zip Recruiter:
Very user-friendly
You can click 'Apply to All' and zoom through hundreds of applications at top-speed
Fastest to apply of most job-boards because you only send your profile with one click
Good for smaller jobs like administrative and temp-work
Large amount of industries (just not a lot of breadth or variety between them) 
It doesn't use an Applicant Tracking System which is essentially a robot to find the best candidates, usually cutting quality people in the process. If you do not have a college degree, the ATS will usually send you to the rejection pile. Keep this in mind for all websites.
The Disadvantages of Zip Recruiter:
It will only send one resume/profile to each employer
Not the best for large companies or to find a corporate employer
Can't adapt your resume to each employer or send different resume copies
Can't send a cover-letter or sell yourself directly to the employer
You're not going to find most industries on this website, not a lot of versatility and mostly for administrative or office 9-5 positions.
It doesn't keep the most up-to-date listings on their website compared to others.
Reviews says, "of the 96 jobs we tallied, Indeed turned up 40, Glassdoor 33, and ZipRecruiter only two." That means job hunters using ZipRecruiter will miss out on tons of postings that they'd have access to on other sites.
If you are a freelancer or creative professional, you should absolutely utilize Upwork. Despite it costing a small fee, it does result in a high amount of hires and can be invaluable to you seeking out long-term relationships with contract employers.
The Advantages of Upwork are:
You can submit the price you want to be paid on that gig, how long it will take you, and specify things on your end that you could never on other job boards.
Can charge more if you see that job-lister will pay top-dollar for quality
Thousands of jobs listed
More jobs being listed every hour
You can send unique proposals to each client and truly adapt it to them, including:

Cover-letter
Answering questions they pose about why you're the right fit
Linking your portfolio
And attaching 10 samples 
Could include your resume in those samples (adaptable to that project). 

It's very customizable in this sense, which can lead to more hires when the employer thinks you cared about that job specifically (not just clicking apply with an old resume that doesn't relate). 
Many people find work here
The Disadvantages of Upwork are:
You have to pay to apply – $9 will get you 60 credits with each job requiring between 4-6 credits to apply with your proposal
Not as fast – you have to write distinct proposals for each job, not as convenient as Zip-Recruiters one-click apply but more tailored to that job. 
They take a large fee – It will be 20% on your first gig of over $500, and then 10% for every subsequent gig you're hired for that is between $500 and $10,000. 
Can take large cuts when your money is going back into purchasing more credits to apply with
Can't type your email or contact method because they want you to stay on their platform, pay the fees, and not communicate directly. 
A lot of talented competition
Won't hear back from most jobs you write proposals for which can add up to a lot of wasted time
Dice will be your best option if you are searching for employment within the world of IT, Technology, Finance, Energy, Healthcare, and Security.
It has some great tools to make filtering through prospects simplified and finding a full-time career path.
The Advantages of Dice are:
If you are in IT or any of the industries listed above, you should absolutely be utilizing Dice.
Easy to filter
Easy to use
Offers a career-building toolkit
Gives you insight about your worth as an employee and how to find your application-tactic
They have a wonderful blog and tools to self-teach in addition to applying
They have forum discussions and studies from users in the same field as you, which can be a networking opportunity or chance to learn.
The Disadvantages of Dice are:
Won't be useful to those outside of the following industries: IT, Technology, Finance, Energy, Healthcare, and Security.
Not for part-time or contract work and mostly for full-time careers
Robert Half is one of the most reputable hiring and staffing agencies in the entire world. They hire in a variety of industries, including Business, Finance, Accounting, Graphic Design, Marketing, Public Relations, Communications, and more.
They also help candidates find jobs that are not just full-time but many temp jobs and contract positions.
The Advantages of Robert Half:
You have the support of a world-class agency that has seen it all before
A company with credibility
Easy to job hunt on their site
Since 70% of jobs available are not even posted online – Robert Half is a prime example of how companies do not want to be overwhelmed with 1,000 applications a day. They want to hire someone else to find them the right employee. 
Since Robert Half is the middleman for so many large companies, you are getting exposure to jobs you would never be able to find otherwise. 
You have someone on your side instead of doing it alone. They connect you to interviews for positions they feel you are best suited for
Most positions have high paying salaries and full-time work
They also offer some temp positions and contract employment
The Disadvantages of Robert Half:
The search filters are not the most user-friendly because this website focuses on using a recruiter to work with you personally. 
Salary is not listed for many positions, so you will have to ask the recruiter directly
You don't have control over what happens between the recruiter and hiring firm
Created in 1999, the company has recently shortened its name to just "Snag." This company has been around for decades and is a favorite job-board of many for its reliability and ease-of-use. 
They mostly hire for part-time, freelancing, contract, and temporary employment more-so than salary jobs.
The Advantages of Snag:
They've gotten more than 50 million people a job
There are nearly 45,000 job categories, so they offer jobs in nearly all industries
They send you job alerts to jobs that meet your specifications through a well-filtered search tool
Perfect for hourly positions
Snag has a forum to offer tips and advice from industry experts and fellow-job searchers
The Disadvantages of Snag:
Not as many full-time positions 
Not for salary-seekers
The application process can take some time and is lengthy
Turnover is high for these positions
Spam email is a common complaint from users 
Advertisements – there will be many on the screen at all times, usually more
The ads and the general layout don't flow easily. It can be hard to examine because the layout is very cluttered. Not user-friendly in that sense.
Their coolest feature? When they don't find matching jobs, they provide surprisingly appropriate near misses.
We won't cover this one too long because it is very straightforward. Idealist is for those looking to work with Nonprofits and give back to their community.
The Advantages of Idealist:
The best job-board if you are looking for non-profit work
Finding a rewarding position that truly makes you feel you're giving back to the world
Great company culture and people enjoy the teams they work with (according to Glassdoor)
The Disadvantages of Idealist:
Since these are non-profits, these will not be high paying positions
Not a lot of money which means little to work with once you're hired
Not a lot of great reviews on management (according to Glassdoor), but this may be common with non-profit organizations. People want to do good in the world or give back, but this doesn't innately (or even intuitively) make them experts in management.
Last, and perhaps least, we can't leave out Craigslist! There are Advantages and Disadvantages to this website for sure and it is notorious for being filled with low-quality jobs and listings. 
Craigslist is not the best job-board, and that's the truth. That doesn't mean you shouldn't utilize it, and we would recommend you throw it into your bundle of go-to websites for job hunting.
The Advantages of Craigslist are:
The least expensive of all job boards
Unique gigs that you may not find elsewhere
Great for local gigs
Great for temporary, entry-level, and freelance gigs
Many listings for physical labor like construction, painting homes, graphic design part-time, remote work, and administrative jobs. (Lower paying positions)
The Disadvantages of Craigslist are:
Not usually for full-time or salary positions
Not the most reliable job-board
The layout is not the most beautiful to look at, very busy and tiny font
Not easy to apply to, have to copy a numerical email and do through email as a separate step
Many scams, probably the most of any website. Read my warning on the most common scam played under the 'Indeed' section above. DO NOT give anyone your credit card # or home address if they want to mail you a check and tell you to 'take your cut' after paying others. This is a scam that you should report. 
Posters often forget to take down the post after someone has been hired, so many listings are outdated and will waste your time.
Minimally regulated
Final Takeaways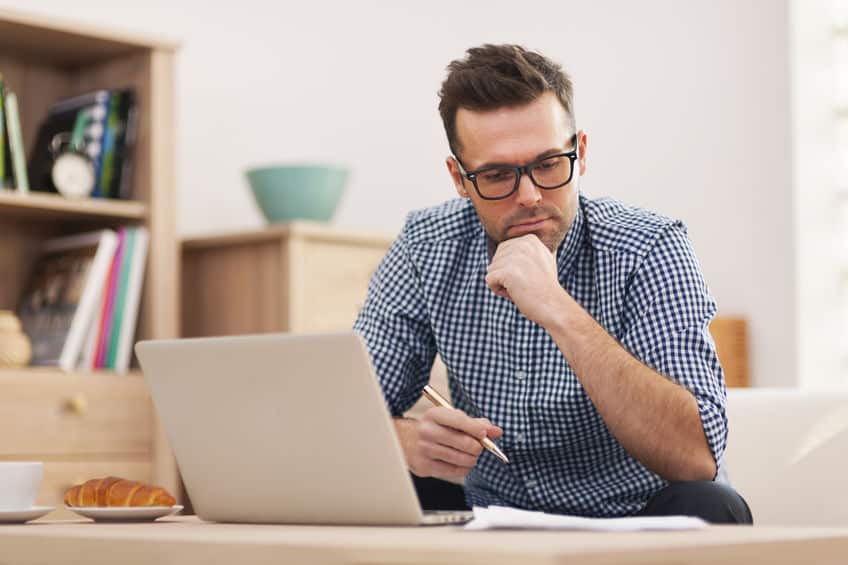 Some final takeaways that we want to offer you are:
LinkedIn will offer the highest-quality applicants
Indeed will offer the highest-quantity of applicants
Craigslist is cheapest but also boasts the lowest-quality applicants with probably the most scams
Glassdoor offers the lowest-quality applicants while still costing more than Craigslist 
Monster will be the highest cost job site and won't offer the highest-quality applicants 
LinkedIn and Indeed will be the best for mid to senior-level hires
Indeed is best for entry-level hires in the largest variety of industries
Dice is best for technological and IT hires
Idealist is best for those in the non-profit industry
Glassdoor is best for reviewing each company (no matter what job site you find them on)
Recruiters are planning to invest more money into LinkedIn and Indeed in the coming years which means they will continue to grow. This may completely crush the competition and wipe-out antiquated sites like Monster.
We recommend you cast a wide application-net and put yourself on most of these platforms.
Narrowing your search or relying on one site alone will not give you the best opportunity of hire. With the thousands of applications being accepted daily, you'll need to do a lot to stand out. You'll also need to increase your odds by applying like crazy.
Don't miss out on your dream job by limiting yourself to one platform. Each has its own strengths and weaknesses, but all you need is a way to get your foot in the door.
Happy job hunting and best of luck to you!