Engineering is considered to be one of the most "office-y" jobs in the world of STEM industries. Since the profession began, engineers needed to work together to ensure that their creations were well-built, reliable, and marketable. Now that remote jobs are booming, things might change.
Can you work from home as an engineer? Yes, and more companies are making the switch than ever before. As long as you are the right type of engineer and have a good grip on work, you can easily make a killing working from home.
Being a work-from-home engineer isn't a career path most would expect to see, but it can be a wonderful way to enjoy more of your life without a commute. Here's what you need to know about this option.
Can You Work From Home as an Engineer?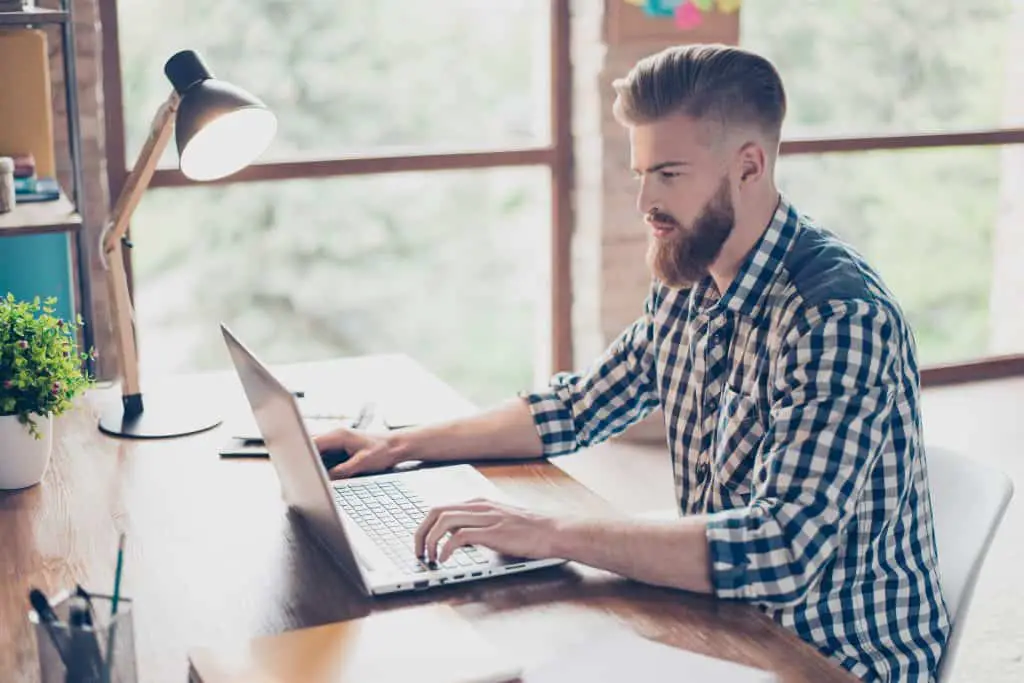 The short answer is yes. The longer answer is that it depends on the type of engineering that you're doing, the company that hires you, and whether you're a good fit for the job. Most engineering genres can, however, work from home at least part-time.
Much of your success as a work-from-home engineer depends on the engineering field you choose as well as your remote working abilities. It's not for everyone, but if you're open to it, it could be a great choice.
What Engineering Fields Work Well With Remote Work?
Technically, any engineering position that doesn't require onsite inspections can be done via telecommuting. Some fields still remain more amenable to remote work than others. These include:
Software Engineer. Software engineers do well as long as they have a computer and internet access. These are the most common remote engineering jobs currently being advertised online.
Civil Engineer. Though it's rare, there are companies now trying out civil engineering positions as a remote option.
Mechanical Engineer. This is another software-related career path that is becoming remote, particularly in the robotics world. Trailblazing companies like Aeolus Robotics are now offering telecommuting positions in this field.
Chemical Engineering. Certain high-specialization companies are now beginning to open up their procedures to accommodate chemical engineers that work remotely. 
Computer Engineers. If you are a computer engineer, then you're in luck. Companies like IBM might be willing to hire you to work from home.
Do Engineers That Telecommute Occasionally Travel for Work?
Working from home is generally considered to be a fully remote position. However, actual company policies can vary based on what the engineer is expected to do. Some companies do expect mild amounts of travel in order to get things done in-person.
Do Work From Home Engineering Jobs Pay More Than Standard Jobs?
Salaries can vary based on the company you're applying for, the location, and whether you're a salaried employee or a contract worker. For the most part, remote engineering jobs and traditional commuting jobs pay equally.
How Hard Is It to Get a Remote Engineering Job?
Engineering is already a fairly difficult field that requires years of schooling and experience. Most companies prefer having engineers in the office as a way to ensure that all details are properly explained and clarified prior to moving to the next phase of the job. 
Engineers, themselves, enjoy working remotely. Within the engineering industry, remote jobs are highly in demand. When compared to other remote options, engineering positions face far less competition. 
In other words, you should expect slightly more competition for remote jobs. Brushing up on your experience and pointing out your previous remote work experience can definitely help you get the job.
What Should You Expect If You Work As A Telecommuting Engineer?
Each firm is different, but most engineering firms will have the same expectations. These include knowing that:
You will work on a set schedule. Remote work that's done under a salary is not the same as contracted work. With salaried work, your boss has a right to determine when you work and how you work. As such, you should expect a set schedule. A 9 to 5 in the company's home time zone is most common. 
You will need to have meetings to update others on progress. You will also be expected to show evidence of progress using live streaming videos, screen shares, or documentation.
You will need to be competent. A work from home setup does not mean you can shirk off your responsibilities or underperform. If you are found to be incompetent in your role, most remote positions will eventually fire you.
You will need to be able to communicate with teammates in a succinct, detailed manner. You can never be too clear when you're telecommuting. The majority of mistakes that are made in remote situations deal with miscommunication. If this isn't your strong suit, you may be in trouble.
You will probably have to cope with loneliness. Working from home isn't for everyone. With the wrong personality, it can cause your emotional state and mental health to deteriorate. This is easily remediated by using a coworking space or taking your work to a coffee shop.
Are You Allowed To Work From Anywhere In The World?
This is a company policy matter, but there's some good news. Assuming that your engineering work doesn't involve matters of national security or high-end copyright, chances are high that you will be able to take your work on the road with you.
What Do You Need In Order To Work From Home As An Engineer?
Finding job openings that allow engineers to work remotely is tough enough, but there's often a bigger issue that can make telecommuting difficult. We're talking, of course, about having the right office setup.
In order to telecommute from your engineering job, you will need:
A Good Computer. Many engineering programs won't run on a typical laptop. You will need to have a high amount of RAM and storage to make things work. More tedious engineering tasks might also require multiple screens.
Specialty Equipment. If your engineering role requires you to have industry-specific equipment, then you may need to invest in it before applying. Thankfully, some maker spaces might also be open to leasing pricey equipment like milling machines for a price.
Fast Internet. Sadly, this is not always a given. In many rural regions of the United States, there may not be many options involving fast internet speed. This can rule out engineering work done from your home.
A Home Office. Though you could technically work in your own kitchen, most engineers enjoy having a dedicated home office for their work.
The Right Personality. Not everyone has the emotional strength to work from home. It gets lonely, boring, and at times, suffocating. If you can't stand staying in the house too long, this option is not right for you.
What Could Hold Someone Back From A Remote Engineering Job?
One of the bigger issues with remote work is the healthcare issue. Since you might be working in a different state than others in your firm, you might have a difficult time enjoying company-sponsored benefits.
Some companies are now working around that matter by offering a set account for healthcare insurance spending. Others choose to offer higher pay rates in exchange for a loss of health insurance as a benefit. Even so, most people agree that remote work is worth the hassle.
Conclusion
If you've been yearning to work from home as an engineer, you are in luck. For the first time in history, engineers are now able to find telecommuting opportunities around them. While it's not for everyone, remote engineering jobs can offer a new way to enjoy a freer life with excellent pay.