Online platforms like LinkedIn have made it more convenient for people to be able to research and find the perfect job. With great search capabilities and an expanded number of job openings that people can access, you can find a remote job even if it's not directly advertised as remote.
How do you find remote jobs on LinkedIn? If you've been wondering how to find remote jobs on LinkedIn, here are 9 steps:
Use LinkedIn's remote tag search filter to find remote positions in your field.
Run searches with tags like "work from home" to find positions not explicitly tagged as remote jobs.
Use LinkedIn Groups to find remote jobs and professional connections.
Update your resume.
Update your LinkedIn profile.
Apply to jobs directly through LinkedIn using references.
Network on LinkedIn with professionals in your desired jobs or companies.
Connect with companies that list remote jobs on other platforms
List yourself as available for remote work and use recruiters.
Finding a remote job in your specific field can be a complex undertaking because it adds another layer of complexity to mining the already competitive job market. You might secure a job early in the process but, most likely, you'll need to do some virtual legwork to find and obtain the position you want.
When explaining exactly how you can find your dream remote job on LinkedIn, I've broken down this list into three main parts.
Part I deals with how you can find remote jobs in your desired field, Part II covers how you can best highlight your career experience and skills, and Part III focuses on how to make it easy for companies that have remote jobs to find you.
You may not necessarily want to randomly find any remote job but rather find one that will best fit your desired career goals. Keep reading to learn about the ways you can use your LinkedIn profile to identify remote positions you should aim for, market your abilities to match employers' needs, and build connections with companies that will want to hire you.
PART I: FIND REMOTE JOBS IN YOUR FIELD
As technology has become increasingly integrated into daily life, many industries have seen a rise in the number of jobs that involve remote work. How remote work is structured can vary between industries, companies, and departments.
In some cases, jobs may have limited in-office hours, giving you the option to work from home a certain number of hours a week. In recent years, however, there has been a growing portion of jobs that are either only remote or can be done remotely completely at the discretion of the employee.
Among other factors, what kind of remote schedule you're open to pursuing is something you'll have to think about at the start of your remote job search. Finding job listings that are both remote and applicable to your expertise and career goals is the first step to securing a promising remote job.
1. Use LinkedIn's Built-in Search Filter to Find Remote Jobs in Your Desired Field
Fortunately, in 2018, LinkedIn added a search filter to allow users to narrow search results to remote jobs only in light of increasing interest in these jobs and companies' need to fill these roles.
Learn How to Navigate LinkedIn
If you open LinkedIn, the features that are immediately visible in the search toolbar won't include this tag. You'll have to click on the right-most option, "All Filters," to open the advanced filters.
From here, you'll scroll to the bottom row of filters. The option to select "Remote" jobs only is listed under the title "Commute." Once you click to check off that option, all your search results will be for jobs that companies have listed as remote.
This is an important stage of your job search, more for the sake of initial research than to find the jobs you'll necessarily apply to right away.
Identify Key Traits Needed for Remote Jobs
If you've never held a remote job in your desired field of work before, this initial search is a great opportunity to find out what types of positions tend to be offered as remote positions in companies you want to work for.
As you identify jobs that you would consider applying for, take notes on what key skills, traits, and experience the employers listing these positions want their applicants to have. Having this information will help you address any changes you need to make to your application materials and will also improve your responses in future interviews.
Although using the Remote search tag is a straightforward way to find desirable jobs in your field, unless you are lucky enough to find the perfect job with one search, your preliminary research isn't done yet.
LinkedIn's platform offers a lot of features to make posting and listing jobs convenient and easy to navigate, but not all companies list their positions as remote, even if they offer remote work as an option.
2. Use Other Search Phrases to Find Untagged Remote Jobs
Often, companies that have remote-option positions will not list them as such when posting them with LinkedIn, as well as on other job search platforms. The person listing the position may not realize that they can tag it as a remote job, and they might simply include the information in the job title or description.
Another explanation is that companies want to narrow the field of applicants to certain jobs. When taking applications for new employees, these companies want the person who is right for the position based on experience and qualification, and they want to avoid attracting applicants' interest in the job simply for the perks.
Working remotely can add desirable flexibility to many people's lives, which could lead to too many people, including ones without the required background, to apply. To save themselves time and money, companies and hiring managers will often only list that the position has the option to be done remotely in the actual description or later in the recruitment process.
To find these jobs in your field that aren't tagged as remote on LinkedIn, you need to use a variety of search phrases, such as:
"remote"
"work at home"
"virtual"
"online"
"telecommute"
Change the Location Settings on Your Search
You can make sure to include as many jobs in your initial search by modifying the location option. If you're in the United States, that will be the default location LinkedIn suggests in the search parameters.
If you're open to working for companies that hire outside the U.S. but will still allow you to work anywhere, you can open the location search to "Worldwide." Additionally, if you're interested in part-time remote positions, you can find them by searching within your state or region with the search parameter "partial remote."
While using LinkedIn's search filters is a great way to get your job search started, you're likely missing out on many other possible jobs in your field.
More than 70% of jobs are never advertised. Networking is a powerful tool in anyone's job search, which is the whole premise behind LinkedIn's success and popularity among professionals. As a result, you're going to need to use other features on LinkedIn to find out about less accessible remote job availability in your field.
3. Use LinkedIn Groups to Connect with Other Professionals and Find Unlisted Openings
Joining the various discussion groups on LinkedIn might not seem like a logical step in finding a remote job, but this LinkedIn feature can be a great way to generate leads for those 70% or more jobs that aren't advertised.
You can get involved with groups that relate to your general industry, your specific field of work, or freelancing if you primarily do contract work. Using LinkedIn's Group Directory will allow you to find groups that will be most helpful in connecting and communicating with people who can help you in your job search.
There are also groups available for different job posting sites outside of LinkedIn itself. One popular site is FlexJobs, and the FlexJobs LinkedIn Group is a great place to start looking to get an idea of how people use groups to connect with other professionals. You can also get ideas from other users about how they've successfully found remote jobs.
PART II: MARKET YOURSELF FOR JOBS YOU WANT
Now that you've compiled a list of potential remote jobs that would fit your career goals, you need to focus on properly marketing yourself for these positions. With remote jobs especially, there will be a lot of competition for desirable roles, and you need to properly highlight what you can bring to the table.
Analyze Your Career Goals and Examine Your Education and Experience
When focusing on exactly what you want to get out of this job search, you need to analyze how your career goals line up with what's listed in your resume and on your LinkedIn profile. Hiring managers and companies who see both need to be convinced that you are right for the opening you are pursuing.
Many times, people will fail to understand how important it is to make a clear and impactful first impression. When you're using LinkedIn to connect with potential jobs, your resume and your profile need to decisively show that you meet the requirements for the considered role.
4. Update Your Resume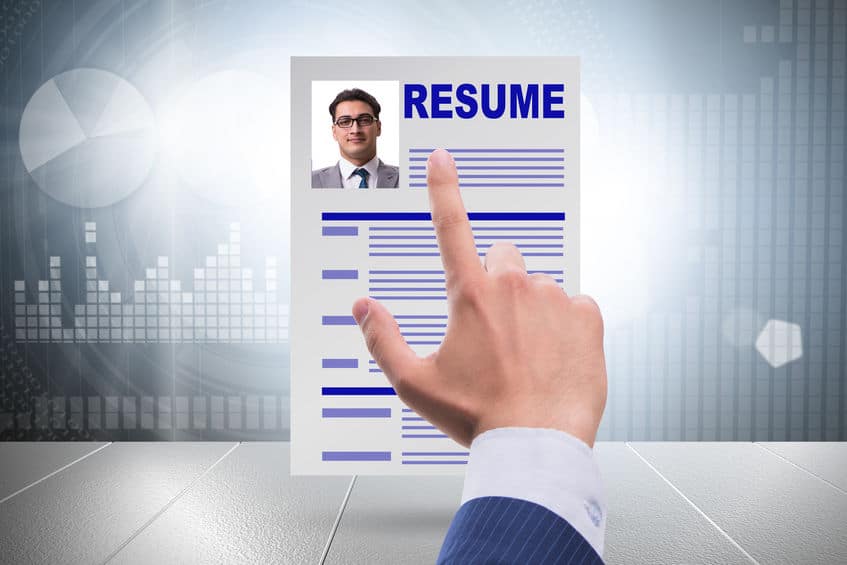 You should always look at jobs that you want to target before updating your resume. Getting a good idea of what employers are looking for will help you in tailoring your resume to fit those needs.
Read through the common qualifications, experience, and skills that jobs you're interested in want their applicants to have. Each industry will have keywords that employers are looking for in their future employees. When explaining your role in your current or past position, focus on including these keywords.
Eliminate Unnecessary Detail
Make sure that all the career experience you list is relevant to jobs that you want to apply for. That may mean you need to make different resumes for multiple positions. In your remote job search, specificity is always preferred over a generic application.
For the most part, resumes should include work experience from the past 10 to 15 years. Unless you're seeking a very high-level role in the company, you would do better to devote space in your resume to be specific about your responsibilities in recent work than to provide information about irrelevant experience or jobs that you had more than 15 years ago.
Additionally, don't spend too much time listing out awards or publications related to your education, unless it specifically matters in the field you want to work in, such as in scientific research or academia. For jobs that require certain degrees, these will be the most common qualification applicants have.
Put your educational background towards the bottom of your resume and list the essentials only, such as the school where you graduated from, the dates you attended, the type of degree, and the location of the school. If the company needs more information about your educational background, that will generally be discussed later in the recruitment or hiring process.
Highlight Important Performance and Accomplishments in Work Experience
To make your resume stand out, you need to go a step further than simply describing the responsibilities of each position you've had over the years. Many people fail to do this in their resumes but listing specific accomplishments you've had at jobs you've held will help convince companies to choose you over other applicants.
When describing accomplishments in your career experience, the more specific you can be the better, and putting numbers to contextualize your performance always helps. For example, if you work in sales, you could describe a time where your company had a particularly successful quarter due to you drawing in more clients during that period.
Make sure to still stick to the standard resume format and write something like this: "Managed lead sales team and increased client base by 30% in Q3 2019." Having the numbers to back up your accomplishment will make it much more meaningful and memorable for those looking over your resume.
5. Update Your Profile
On LinkedIn, your resume isn't the only way that companies will get an impression of you. Your profile matters, too. If you don't have a profile that gives other users a professional impression of you, you're unlikely to convince them to look further into what you have to offer.
You need to make sure that all the main parts of your profile are up-to-date and reflect that type of employee that will suit the jobs that you're interested in. Since you want to find a remote job, all your interaction with a potential future employer will likely be online. Your profile needs to reflect the effort and care you're putting into your job search.
This is how different parts of your profile can impact your prospects on LinkedIn throughout your remote job search :
Profile: Having a profile picture garners LinkedIn users 21 times more views and 36 times more messages compared to those who don't have one.
Headline: Your headline is a brief way to sell yourself in under 120 characters and tells hiring managers and recruiters what you can do for them. This description is the first thing that anyone interacting with you via LinkedIn will see.
Summary: Your summary helps others know if you have the skills and experience that they need. Many people will check your summary to decide if they want to continue looking at your profile. This is your opportunity to convince them that you can make a valuable contribution to their team.
Skills: Research on LinkedIn has shown that a well-formulated skills list can help your profile get 17 times more views. Employers and recruiters will use skills tags to search for potential employees, so use your previous research into remote jobs in your field to choose what skills you'll include on your list.
Work Experience: Your work experience section is your chance to develop an interactive version of the information listed in your resume. You can link to your past employers or even include content that you've developed before, in the form of PowerPoints, videos, whitepapers and more.
6. Apply for Remote Jobs Through LinkedIn
There are a variety of application types featured on LinkedIn that you can encounter as you search for your perfect remote job. LinkedIn has evolved from just being a place to connect with other professionals to being a platform through which many people find, apply for, and accept jobs.
Some job listings may use LinkedIn's "Easy Apply" option. In this case, all you have to do is click apply. Instead of taking you to an external application, a small pop-up will appear. Here, you can fill out your email address and phone number, as well as upload your resume.
From there, LinkedIn will provide the company who posted the listing with a complete copy of your profile to review as your application. This is why it's essential that you research jobs and then use those insights to tailor your resume and profile first.
That way, once you find positions you feel are right for you and your experience, you'll be ready to take advantage of any Easy Apply listings and make a professional impression on the people evaluating you for the positions.
Use Recommendations and Referrals to Beat the Competition
Another way you can use built-in LinkedIn features in job applications is to use recommendations and referrals to stand out among the applicants. These two features are great ways to show companies that you have a reputation in your field and that other professionals will vouch for you.
Recommendations from people you've worked with, including supervisors, coworkers, clients, or suppliers, who you're connected with on LinkedIn. The more experience the other person has working with you, the more impactful their recommendation can be. These references can focus on your past accomplishments, skills, or qualifications.
Another way to capture a company's attention when applying is to use LinkedIn's "Ask for a Referral" feature. For jobs that are listed on LinkedIn, the option will appear as a button next to the listing. If you know someone who works at that company, you can use this feature to send them a request asking them to refer you to the position.
PART III: BUILD CONNECTIONS WITH REMOTE FRIENDLY COMPANIES
While you might find an openly listed job on LinkedIn or find a lead to a job through the site's groups that you use, often a job search can take a lot more planning than that. You need to be prepared to develop long-term thinking when it comes to finding the right remote position.
To improve your chances of finding the best remote job for your career plans, experience, and preferences, you need to use LinkedIn to connect with others that don't necessarily have a job you can apply for right away.
7. Network on LinkedIn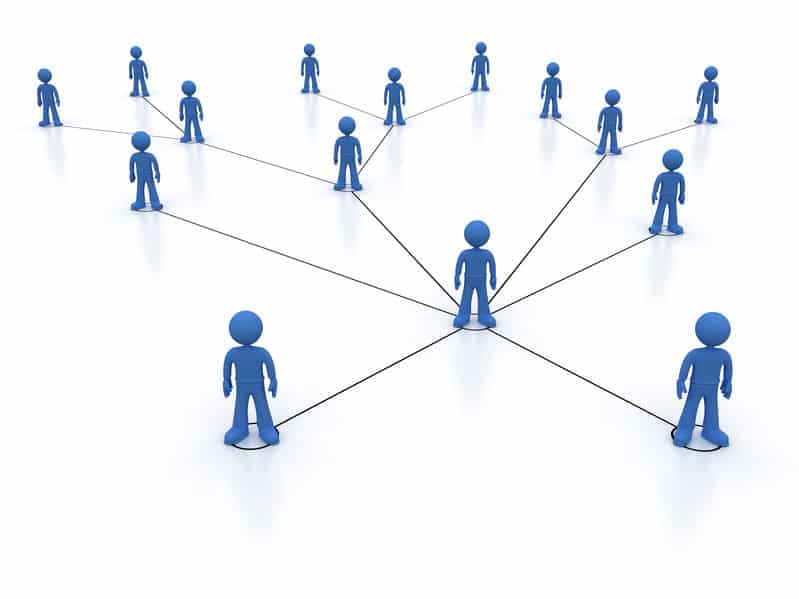 Building your connections on LinkedIn is a great way to prepare for future help in your remote job search as well as to find direction in where to direct your current search next.
Look for people who are in a field or have a job that you are interested in and don't be afraid to ask for informational interviews. Doing so will help you gain information on where to look for remote jobs, skills you should focus on developing to become a more competitive candidate, and places you can look in-person or online to develop your professional network.
Additionally, if you foster an ongoing relationship with people you connect within your field, they can potentially act as a future referral for you on LinkedIn if a position opens up in their company.
You should also keep up with remote-friendly companies on LinkedIn using the "Follow" button on their company page. This will provide you with any updates about changes to their company structure, industry news, or new positions they might be listing soon, which will give you the jump on other applicants.
8. Use LinkedIn to Connect with Remote Jobs Listed Online
Another way that you can use LinkedIn to your advantage is to use it to research companies that have remote jobs listed on other platforms online outside of LinkedIn. You can use companies' LinkedIn profile information to prepare your application, but you should also consider reaching out to people in the company about the job itself.
By connecting with the company outside of application-only platforms, you'll be able to have a more memorable impression for hiring managers. LinkedIn will show them more than a resume can.
If your profile is properly prepared for your job search and you make sure to establish plenty of connections in your LinkedIn network, you might be able to convince companies to take a much harder look at your interest in their position over traditional applications submitted elsewhere online.
Also, if you already have recommendations featured on your page from people you've worked with, the company will be able to see ready references that speak to your abilities as soon as they explore your profile.
9. List Yourself as Available for Remote Work
LinkedIn provides the opportunity to work with professional recruiters who use their site to find people to fill positions at companies. Don't overlook this tool because it can be a great way to gain further access to all those jobs that are never advertised in the first place.
Many companies want to put the job search in the hands of a professional who knows exactly what they're looking for and will contract a recruiter to find qualified candidates. If you go into your profile settings, you can set whether or not you're open to new job opportunities.
If you're concerned about someone at your current job seeing that you're looking for work, you can set your interest to only being accessible to LinkedIn registered recruiters instead of being set for public view. If your current position on your profile is with a company with a profile, LinkedIn will not suggest your profile to any of its recruiters.
You also have the option to specifically define what kind of work you're interested in, including listing the specific job titles and locations you prefer to be contacted about, as well as whether you are looking for remote positions.
Conclusion
There's a lot involved in any job search process and looking for a remote position only adds a layer of difficulty. That doesn't mean that your task will be impossible. You simply need to take a measured approach to define what you're looking for and compare your goals with the remote jobs in your field.
Once you compile a healthy list of options that you've found on LinkedIn, through their search results and their groups, you can also use listings from other platforms to connect with companies online. Don't be hesitant to also let people in your LinkedIn network know that you're interested in finding a remote position.
You never know who might give you a contact or lead that results in you finding the perfect next step in your career. During this process, you'll also need to further develop your network on LinkedIn to build connections with people who have specific expertise working remotely and can give you pointers about how to proceed.
As you work on building industry and company relationships, allow recruiters to let you know about jobs that fit your desired parameters, so you don't miss out on jobs that companies don't plan on listing for applications.
If you thoroughly research and prepare for your remote job search, you'll be able to find a remote job that will challenge you and further your professional development and goals.