One of the most important things people use their car for is to commute to work; you see it during rush hour every day in cities across the U.S. However, not everyone may be fortunate enough to have a reliable vehicle. Others also may not want a car because of personal or environmental reasons.
So, how do you get a job without a car? Depending on where you live, there can be plenty of options for jobs that do not require a car. If you are looking for a job and do not have a vehicle, consider this approach:
Research the available modes of transportation such as public, ride-sharing, biking, etc.
Search for and choose jobs based on location, job type (on-site or remote) and scheduling
Apply for jobs near your home or online via popular job sites
Plan ahead to get to your interview
Once hired, for a non-remote job, plan your commute
Advances in technology and public transportation systems across the country have made it easier than ever for anyone without a reliable vehicle to find and keep a job. This article will discuss the many ways you can get a job without needing to depend on a personal car as your primary mode of transportation. 
Getting a Job without a Car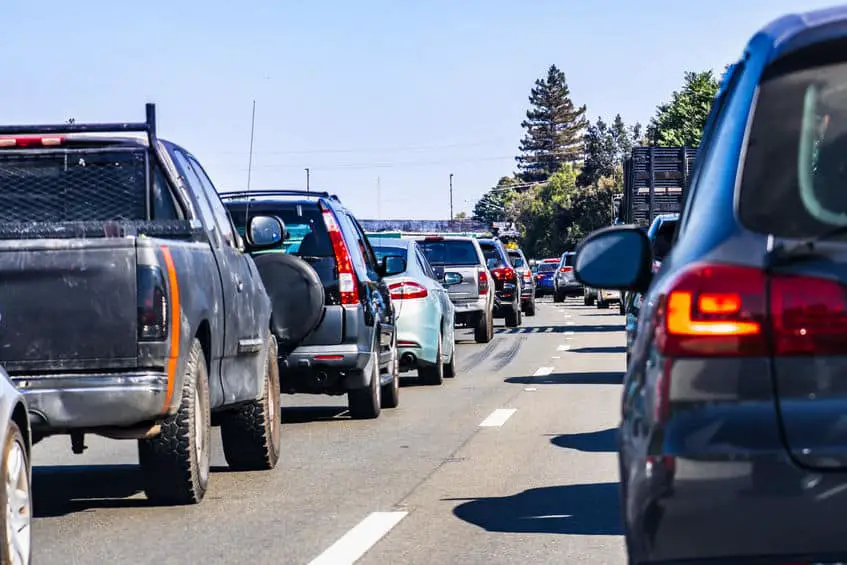 The following tips can help you understand your commuting options and how to look for and apply for jobs that eliminate the need for a vehicle. This article will also cover what you should do to plan your commute after you have landed the job you want!
1. Research Modes of Transportation
First, it is crucial to understand that cars, trucks, and vans are not the only mode of travel available to those wanting to commute to work. The American Public Transportation Association (APTA) explains there are plenty of public transportation options offered in towns and cities across the country.
Some modes of public transportation include:
Bus
Cable Cars
Commuter Train 
Light Rail
Streetcars & Trolleys
Subway
Taxi
Although many people new to public transportation may feel uneasy about using it, there are benefits associated with this mode of travel:
It is usually safe. According to APTA, studies have shown that traveling via public transportation is safer than driving your vehicle: "A person can reduce his or her chance of being in an accident by more than 90% simply by taking public transit as opposed to commuting by car." 
It is cheaper. A single household can save as much as $10,000 each year by taking public transportation rather than spending that money maintaining and operating a car. 
It is greener. Communities that offer public transportation help reduce the U.S.'s carbon emissions by approximately 37 million metric tons each year.  
Other Modes of Transportation
There are also a couple of other commuting options available for those who may not live in major cities or areas that offer a public transportation system:
Ride-Sharing 
Ride-sharing has become a popular way of getting from one place to another. It works similarly to taxis and often has similar prices. However, the two transportation options do have their fair share of differences. For example, for ride-sharing, rather than call the mainline or hail a car from the side of the road, people who need a lift use a smartphone application to look for drivers to get them. 
Another difference from taxis is that ride-sharing drivers usually do not show up in yellow cabs; most drivers will use their vehicles to transport people. For this reason, applications for ride-sharing services typically display the make and model of the car, its license plate, and the picture and name of the driver picking you up, so you know who to look for as well as for your safety. 
Some of the more well-known ride-sharing service providers include Uber and Lyft.  
Carpooling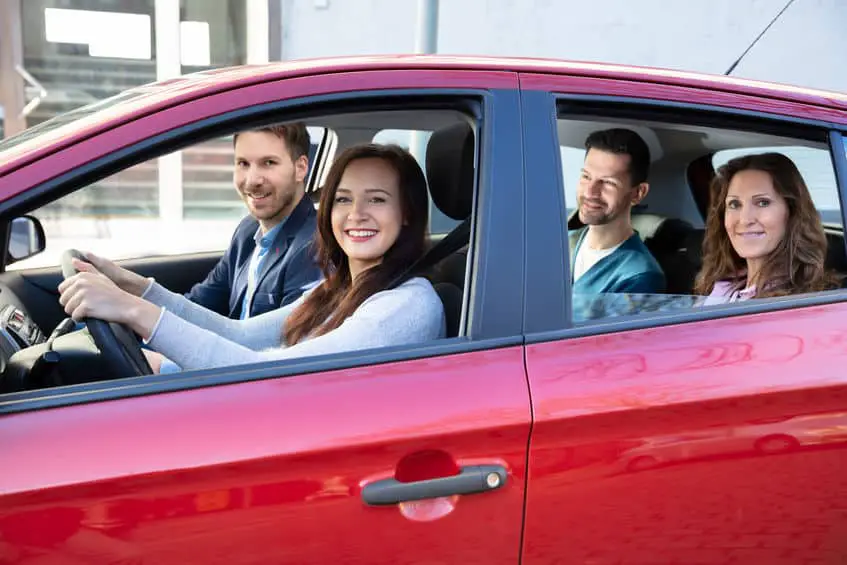 Career Trends reports that many people also choose to carpool with coworkers who live near them to be more eco-friendly, as well as save money on gas and tolls. Some carpool groups rotate drivers daily or every week so that everyone can contribute to car rides equally. However, if you are without a car, you can just as easily help with travel costs by providing your share of gas or toll money. 
Biking & Walking
You always have the option of biking or walking to work, which is often prevalent in small towns and downtown areas of major cities. However, the feasibility of this will depend on exactly how far you live from your job. Besides, during bad weather, this option is not ideal. 
As you can see, there are many modes of transportation to choose from to help you get to and from work. The best commuting method will depend on the area you live in, so be sure to research the public transportation options you have available near you before you begin your search for a job. 
2. Search for and Choose Jobs
Of course, the first step to getting a job is to start searching first. But where do you begin? If you do not have a vehicle, there are a few things to keep in mind as you look for the right job for you. 
Location
As you search for jobs, pay attention to where they are located. If the job posting does not explicitly give you the company's address, try to search for the business online or visit their website to check. 
Once you have discovered their address, map out exactly how far away they are from where you live. Are they close enough where you can walk or bike? Or are they far enough into the city that you will need to rely on public transportation to get there? 
Also, think about how much time you are willing to spend on your commute. Riding a bus into the city will always beat sitting in traffic for an hour by car, but you also do not want to end up stuck on the bus for longer than you would like, either. Take a look at your city's public transportation maps and times to get an idea of how long your travel time will be. 
Job Type
You should also consider the type of job you are looking for. Are you the type to prefer working on-site, or are you open to working remotely? 
Working On-Site
If you would like to work hands-on or in the company of others, it is essential to make sure that the job location makes sense for you to commute to. Avoid applying for jobs that require having a vehicle, such as traveling sales or product delivery. 
Remote Work
Remote jobs have become more popular over the last decade. Many companies have realized how much money they can save from cutting office and other operational costs by allowing employees to work from home. 
With advancements in technology, most workers only need access to a good internet connection to do the same kind of tasks they would do in a traditional office setting. For this reason, employees have the option to work wherever they would like—at home, the library, or even at their favorite quiet coffee shop. 
If you are interested in remote work, most job posting sites will allow you to filter jobs by "Remote."  Check out these 2 articles we have for finding remote jobs:
Many of the listings you will come across might reference different locations that may not be near you. However, if they are remote positions, you should see some mention of it at the beginning of the post. 
Once you have found a job opening that matches what you are looking for, make sure that you meet the requirements for the company's position to work remotely. 
Some organizations require that you live in the same city as the main office so you can attend orientation and training courses with management before you can start working from home. Others may ask that you have a computer with a specific operating system to be compatible with their existing IT infrastructure. 
Scheduling 
It is also necessary to think about how many hours a week you are trying to work. Are you looking for something full-time (usually 40 hours) or part-time (under 30 hours)? 
Most full-time jobs come with a set schedule, so you can coordinate your commuting times on public transportation with much greater ease compared to a part-time job that may have varying working hours. If you are more interested in working part-time, contact the hiring manager, or do some research to find out if there is flexibility in choosing your schedule. 
Also, think about what your actual working schedule would be compared to commute times available with public transportation. Does your city's public transit continue to run during late evening and early morning hours to accommodate a graveyard shift? While most major cities offer public transportation to citizens 24/7, this may not be the case for smaller cities and towns. 
3. Apply for Jobs
Once you have found a few job options that fit your needs, the next step is to apply! Years ago, if you wanted to apply for a job, you could physically visit the company to drop off your cover letter and resume. Some places even allowed you to fill out an application form to submit on-site.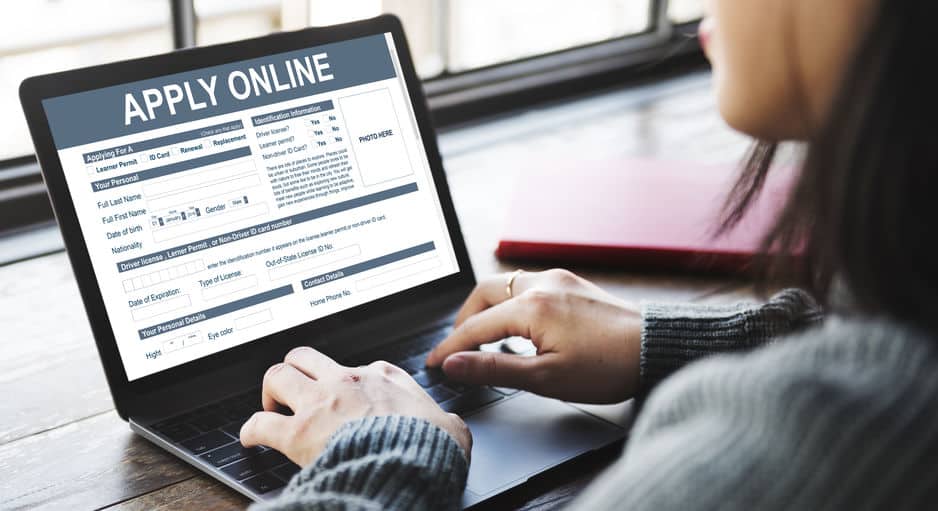 Although this practice is still commonplace for some businesses, most businesses now rely more on online applications, which is excellent news for those who do not have a car available to visit companies. 
There are many ways you can apply for a job online, either through sites such as LinkedIn or on well-known job-posting sites such as Monster and Indeed. You can also apply directly through a company's website. 
4. Get to Your Interview
If you receive a call or email back from an interested company, congratulations! Usually, the next step toward officially landing the job is the interview portion. 
Many larger organizations go through a phone screening process with potential employees before inviting them for an in-person interview. This process usually involves either HR or hiring managers asking you a few basic questions, often related to your skills, previous work experience, or any other details they are looking for after reviewing your resume. 
If you have passed through the company's phone screening, the employer will contact you again to schedule an in-person interview. It is at this time where you will be expected to physically visit the business to speak with the owner or hiring manager. 
You are usually able to schedule your interview for a future date, so plan for a date and time where you can use public transportation or a ride-sharing service to get there. 
Avoid trying to walk or bike to the location for your interview if you can. The last thing you want is to show up covered in sweat and ruffled up by wind! Make a great first impression by looking your best and getting to the interview promptly. 
During the Interview
During your interview, when prompted to ask questions, try to find out more about the expectations for the role you have applied for. If it is a remote position, ask the interviewer whether it will be necessary to physically come to the office for training or at times throughout the year. That way, you can plan your schedule and commute accordingly. 
For on-site job positions, ask the interviewer about what the schedule generally looks like. Is there variation, or is it usually consistent from week to week? Asking questions like these will help you determine whether or not a job position is fit for your commuting needs. 
5. Get to Work!
At this point in the job searching process, you will have hopefully gotten the job you wanted.  
Planning Your Commute
Now, you will need to plan your commute to and from work each day. If you decide to use public transportation, come up with a schedule that ensures you can get to the appropriate bus or train station at the best time each day to make it to your new job on time. 
When you do this, it is vital to research the public transportation maps and schedules to see if there is a commuting option that works best for you. Maybe buses follow their routes a little more quickly or have routes closer to your work than the subway, or vice versa. 
Also, research the times and maps for going home from work. Determine whether you will need to leave work a little later to catch the next train or taxi that may be available. 
Have a Plan B
Finally, you will need to come up with a backup plan for commuting to work. Although public transportation typically maintains a set schedule, delays can happen. The bus you usually take could break down and have a delay in picking up passengers. The ride-sharing service may be taking longer than expected to send a driver. There may be a severe thunderstorm that prevents you from riding your bike. You may sleep through your regular alarm! 
In these instances, it is good to have a Plan B ready, so you have alternative methods of getting to work on time. Pick secondary routes and times with public transportation that will guarantee you still get to the office on time. Have a ride-sharing application already downloaded and set up on your phone in case you accidentally miss the bus. 
In Summary
Today, a car may no longer be a requirement for finding and keeping a job. People have multiple transportation options for getting places in a reasonable amount of time, from buses to taxis. There are even alternative commuting options to choose from, such as ride-sharing, carpooling, or simply walking or biking.
If you have just started your search in finding a job, pay attention to a job's location, job type, and potential scheduling; these factors can help you decide whether a specific job position is ideal for your commuting needs. 
After you have found a few viable options, the application process is simple and usually does not require a vehicle, especially when most companies now rely on online submissions for job screening. The interviewing stage that comes after may require you to meet the hiring manager or owner of the business in person, but any mode of public transportation can help you get there on time, as long as you schedule an interview date that works best for you. 
Once you have gotten the job you have been looking for, make sure you prepare for your commute accordingly. Research public transportation times and routes to decide which travel options work best for your new work schedule. Create a Plan B in case the primary method of commuting faces unexpected delays. 
In conclusion, you do not need a working vehicle to get a job. Your options are nearly endless in finding a position that works for you and your alternative traveling needs. With planning and access to multiple modes of transportation, getting a job without a car is easier than ever before!