When looking for a job, the companies Indeed and Glassdoor may sound familiar to you. They are both handy tools in finding a job that is right for you through job postings and company reviews, and advertising jobs if you are the employer. The websites share similarities in many ways, but they are often used for different reasons by both employers and employees.
What's the difference between Indeed and Glassdoor? Indeed is known for their job posting services for employers to find lots of applicants and for job seekers to find opportunities. Glassdoor provides honest reviews of companies for candidate research and has expanded in job board offerings. Both companies have overlapped into each other's spaces.
We will dive more deeply into the major differences between Indeed and Glassdoor and what you can be using them for as both an employer and a potential employee. They are both well-trusted sources in the job search space, offering helpful resources and tools for both sides of the hiring process.
Comparing Indeed and Glassdoor
Indeed and Glassdoor have established themselves as leaders in the job search space, offering benefits to both employers and job seekers. Their core missions differ, but there is overlap in their offerings and capabilities. We will look at what both of these companies do for both employers and job seekers so you can understand which may be more fitting for you to use.
What Does Indeed Do? 
Indeed is the world's largest job board site, offering free access to job opportunities for job seekers. They allow you to check out thousands of jobs with advanced filtering, post resumes, access salary information, and research companies. Employers benefit from this resource as they are provided with a wide range of applicants to help fill their positions.
Indeed for Job Seekers
For job seekers, Indeed is a very useful tool because it aggregates relevant job searches from the site itself as well as other websites and boards. This gives you a wide range of job options based on what you are looking for. You can filter the types of jobs you are seeking as well as more specific information about your needs and requirements in a role.
When looking for a job, the platform is really easy to use and straightforward, making the job search process painless: 
Select job: You can type in the role you are looking for, including job titles, keywords, and company names if you are looking to work somewhere specific.
Location: You can filter the roles based on a location.
Advanced filters: You can select for jobs that require specific skills, ask for specific titles, exclude particular phrasing, and highlighting or eliminating job requirements. Being specific will lead to better results.
Uploading a resume: You can either upload a resume to your profile so recruiters can find you, or you can upload a resume when applying to a specific job. This makes the application process much simpler.
Reviews: Tapping into the Glassdoor space, Indeed continues to accumulate reviews about jobs and companies to help applicants make better decisions about jobs they are interested in.
Indeed was designed as a free resource for applicants to find a large variety of jobs. With over 250 million monthly visitors, 150 million uploaded resumes, 600 million salaries, and ten new jobs added every second globally, they continue to be a major job resource across all industries. Job seekers have a large pool of jobs to choose from with this job board.
Indeed for Employers and Recruiters
On the employer side, recruiting using Indeed can be a great tool to gather a large pool of applicants. Because of the well-known reputation of the company, many job seekers go here first when looking for a new role. This is good news for companies that want heavy traffic flow to their postings.
These are some things you should know about posting to Indeed as a recruiter or employer:
Free vs. paid posting: You can post jobs on Indeed for free, but this will not offer as much visibility to your post. If you want to get the job out there, this can be a feasible solution, but those who pay for their posts are paying for more screen time from applicants.
A 'sponsored' post is one where employers pay for the job posting to appear higher in the search results. This price can range depending on how much you want to promote it, ranging from 10 cents to 5 dollars per click.
Huge applicant pool: Because Indeed is the largest site for job seekers, you can expect to receive a lot of applicants, especially for highly sought-after jobs. You should keep in mind that while this applicant pool might be big, that does not mean that all applicants are qualified. If you are looking for bodies and to fill roles with high turnover, Indeed may be a great fit.
Applicant tracking system (ATS): Indeed offers a system that will help you manage your applicants and keep track of them during hiring. You can also attach your own ATS system through the site.
Indeed does offer insight into companies along with reviews, but this is not as developed or robust as Glassdoor, which has become a leader in this space. Indeed specializes in aggregating job search results and remains successful in doing so.
What Does Glassdoor Do?
Glassdoor has established itself as a trusted resource for company reviews based on the feedback of current and past employees. This helps job seekers decide if working for a company is best for them based on anonymous reviews. You can gain insight into CEO and leadership approval ratings, salaries, work environment, and culture, and get questions answered.
While the primary goal of their site was to provide transparency about companies for job seekers, they have also established a successful job search platform that benefits both employers and job seekers. While job seekers are looking at reviews of companies, they can apply to open positions that the company is offering.
Glassdoor for Job Seekers
Glassdoor caters to the job seeker first and foremost by giving them an honest depiction of what it is like to work for a company. The additional feature of job postings provides a one-stop-shop for candidates to find a role that suits their needs best.
Job seekers can make use of many features on Glassdoor in both the research and application space:
Upload professional information: To make applying and recruiting easier, you will create a profile where you can upload your resume as well as what you are looking for in a job. This, along with your skills and qualifications, can simplify the job searching process.
Specified job searches: Much like Indeed, you can customize searches based on job titles, location, desired specifications and qualifications, and other criteria to personalize the search.
Job alerts: If there is a specific job you are looking for, you can create an alert to be notified when a specific type of job is posted.
Company reviews: The bread and butter of Glassdoor, this feature will give you important information about roles and the company you want to work for. You can look into the company culture, values, history, employees, benefits, salaries, and other factors that would be important to you in choosing to work for a company.
Easy application process: Once you have found jobs of interest, you can apply directly through Glassdoor to simplify the process.
Glassdoor offers more than 55 million reviews and company insights and 12 million job postings, creating a large hub for research and converting those insights into applicants.
Glassdoor for Employers and Recruiters
For employers, Glassdoor is beneficial because it serves as a resource for company feedback and also allows you to post jobs. Because Glassdoor reviews are posted by previous and current employees, you can do an analysis of your reputation and make adjustments or understand how others see your company more clearly.
These are some important things you should know as an employer about posting jobs on Glassdoor: 
Pricing: This is a large stream of income for Glassdoor but also can yield some great applicants. You can check out the various pricing tiers here, with standard and premium options available. A single job slot starts around $65 and increases based on the package you purchase. Different pricing levels can cater to varying budgets.

Post with good reviews: If you have great reviews as a company on Glassdoor, paying to post jobs on the site will be more beneficial as you will attract more applicants.

Aggregate job posting: Not only will your Glassdoor job post appear on the site, but it also will post to over a hundred other job boards to increase your exposure.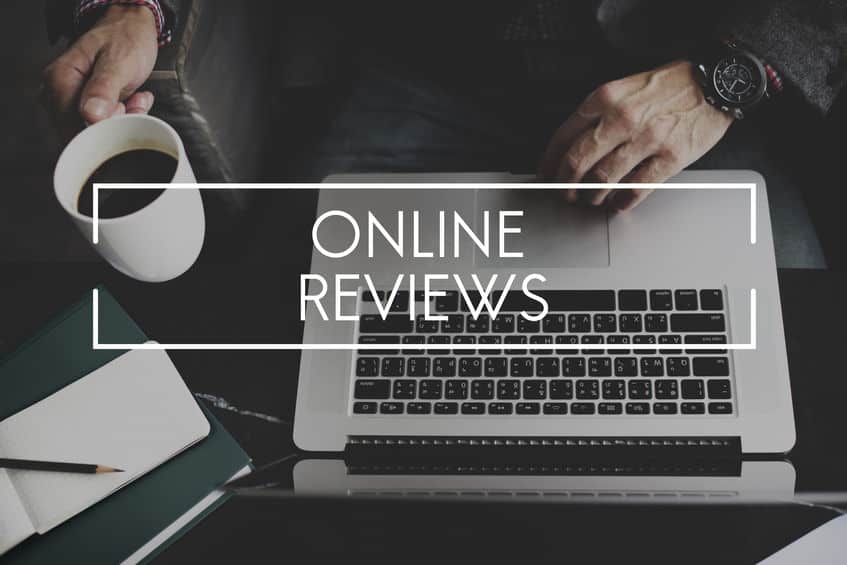 Leveraging your reviews by posting jobs directly to Glassdoor can be a beneficial feature for those looking for qualified applicants who are willing to put in the work and research. These applicants are typically more invested in making sure the company is a good fit before applying.
What's the Primary Difference Between Indeed and Glassdoor?
As we've mentioned, Indeed is the largest job board site available to job seekers, allowing employers to receive a high volume of applicants. Glassdoor is a business review site, offering insight into company reputations as well as offering a smaller job board service. When comparing the two based on job board success, they offer different benefits to both parties.
For employers, Indeed is a great place to post your jobs if you are looking for a high number of applicants. These jobs do best in entry-level, internship, and high-turnover spaces. Glassdoor can be a better job acquisition tool for higher-level positions and candidates because it attracts research-interested candidates looking for employers that match their needs and values.
Job seekers looking for a very wide database of jobs may find more options on Indeed because this is the platform's primary purpose. Job seekers should be aware that these jobs will likely receive a high number of applicants, which may result in fewer employer responses. Glassdoor may work better for more niche roles that you have sought out after reading company reviews.
Both are great tools that have started to overlap into similar spaces and offer more features as competition grows. Indeed still places a primary emphasis on offering free job board resources to job seekers while Glassdoor's primary focus is providing helpful information about job roles and cultures at specific companies.
Should You Use Both Indeed and Glassdoor?
Indeed and Glassdoor both specialize in different things but have shown that there is overlap in what they do. They both offer job board services and reviews of companies to help job seekers find roles that are right for them. Indeed specializes in the job board space, while Glassdoor has a more robust review system to gauge company transparency.
So, is there one source you should use? This largely depends on your goals, both as a job seeker and an employer. We've broken down what you should consider when choosing to use one or the other or both resources.
As a Job Seeker
We recommend using both platforms as they are free to the user. As a job seeker, you may find one more beneficial than the other based on what you are looking for. If you are hoping to get your resume and skills out of lots of companies, Indeed should be your first stop. If looking at company fit when applying to a role is crucial, Glassdoor will provide comprehensive data.
The two can be used in conjunction with each other as you apply to jobs. Typically, jobs posted to Indeed are best suited for entry-level positions, internship opportunities, hourly work, and roles with high turnover. Employers may be looking for a large pool of applicants or a need to fill positions quickly when using Indeed. If one of these categories describes you, look here first.
The jobs posted on Glassdoor are typically more specialized as users are often looking for more permanent roles within a company and staying there for extended periods of time. The posts may also receive fewer applicants as the post receives less traffic than Indeed, increasing your employer response rate and furthering the hiring process.
Use both platforms as you see fit for both applying and gaining insights into companies. You may find one works better for you. With easy application processes on both, using them both can increase your job prospects.
As an Employer
While you can use both platforms for posting jobs, the types of jobs you post, and your budget may determine which you use. As we mentioned, Indeed may provide you with greater quantity, while Glassdoor could provide you with more specialized or niche roles you need to fill. Deciding what types of jobs you plan to fill can largely dictate which site is more beneficial.
The cost structure is also different between the two, making your budget an important factor. On Glassdoor, you pay a fee per job slot, while Indeed charges a cost per click. You can set a budget for the job slot, which will remain up for the set package you purchase. Pay per clicks remain until you have hit the number of clicks you paid for.
Of the two, Indeed is a cheaper option if you use it infrequently to post jobs. They also offer a free version so you can post, but these will not be filtered to the top for prime viewing by candidates. Glassdoor may be more expensive, but it can often result in more successful hiring with qualified applicants.
An additional consideration is if you are using the site solely for job posting. If so, Indeed may be a better fit for you. Glassdoor has the added benefit that it is tied to your reviews, potentially increasing the caliber of your applicants if your reviews are good. This is also a great way to stay up to date and use reviews as a source of feedback to improve your company.
Indeed and Glassdoor Are Helpful Job Sites With Different Specialties
We've broken down the primary differences between Indeed and Glassdoor, with the former focusing more on the job board space and the later emphasizing transparency through company reviews. Their overlap in services has helped to make both more robust resources for both job seekers and employers to get what they want out of the hiring process.
While the two websites have these distinct differences that result in varying outcomes for the types of applicants that are received, both are incredibly helpful sites for those looking for jobs. Because Glassdoor has been established as a review site, many don't know you can apply there, and the same goes for those not looking for reviews on Indeed.
Both sites can be used to look for jobs, understand the companies the job seeker is applying to, and work as a reliable recruiting tool for companies to successfully fill job positions.