Whether in high school, college, or graduate school, as a student it can often be hard to find ways to make money from the comfort of your home. Oftentimes, bringing in a bit of income or spending money is critical for students; however, many students do not have the time or resources to get a part-time job that is not remote.
What are the best remote or at home part-time jobs for students? Among the best, at home part-time jobs for students are online tutoring, freelance writing or editing, completing online surveys, and PowerPoint presentation designer. For a more hands-on side gig, creating a pet daycare in your home or teaching a foreign language online may be great options for students. 
This article will walk you through not only the examples listed above but an additional 19 part-time jobs that are suitable for the student lifestyle. These home-based jobs allow you to choose your own hours, allowing you to make the most (or least) of your part-time position. These jobs give you the power to choose your earning based on the time commitment you can offer. 
Best at Home Part-Time Jobs for Students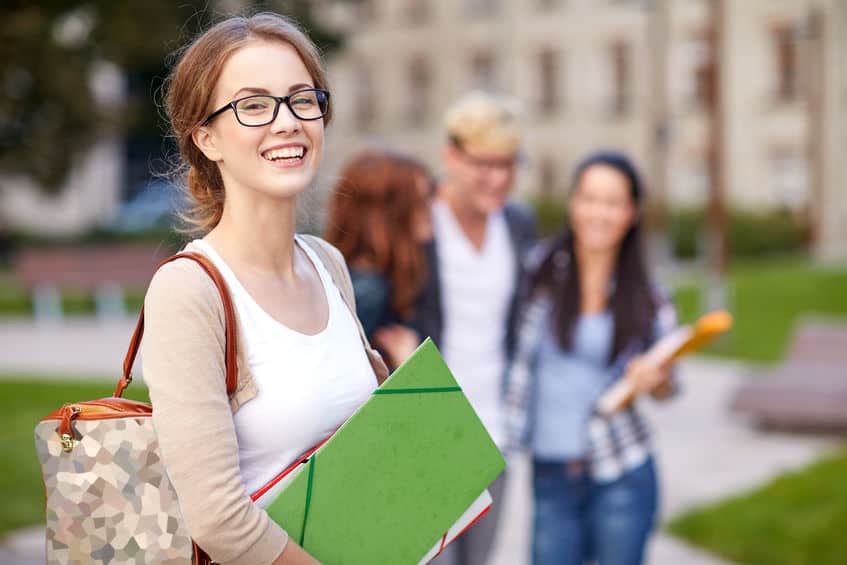 1. Online Tutor
As a student, chances are you are taking a number of courses that cover a broad spectrum of subjects. With all the information you're absorbing, why not put it to good use with online tutoring!
By picking up an online tutoring position you get to:
Pick the hours you work
Take on as many or as few clients as you want 
Choose the subjects and levels you're comfortable tutoring 
This is a great option for students of all ages who feel they have information to pass along. With the help of websites such as Tutor.com, Preply, and Wyzant, you can make a tutor profile and start taking clients! These sites range in subjects from calculus to English and Physics, and even offer test prep and AP—this offers tutors like you a huge range of specialties to tap into!
In the case of Tutor.com, aspiring tutors follow a simple process to becoming a subject tutor:
Fill out an online application 
Take the subject exam for the subject you're looking to tutor
Complete a mock session
Your application will then be processed by the site
Fill out your profile and tax information
Then you're ready to start tutoring!
Wyzant is a direct competitor of tutor.com and follows a similar process, allowing tutors and their students to decide together when is the best to meet, how much to pay each session and who you want to work with on the subject matter.
Preply does not require any certifications or teaching experience. If you have good communication skills and knowledge in a subject area they cover, you may want to review what they have to offer.
2. Search Engine Evaluator
There are a number of search engines, including Google, Bing, and Yahoo, who recruit people to correct any problems or errors that pop up on a day-to-day basis. These search engines do not have the time to manage many of these issues themselves, which is why they outsource. 
Some helpful websites to get you started in becoming a search engine evaluator include:
Lionbridge—this website offers simple tips and tricks for taking up this role and being successful as an at-home worker. 
As a search engine evaluator, you will be ensuring that search results are leading users to accurate and helpful results. The major role of this job is just analyzing search results because although these search engines are intelligent, at the end of the day they are robots and they do have their faults. 
The training for a position in this field is in-depth as there are a number of guidelines that you need to follow. There are several different stages of testing to endure during training, but once you pass your training you will be making decent money for a part-time online position!
The compensation for a position as a search engine evaluator differs depending on the company, project type, and length of employment. However, based on feedback from people who have worked in these positions, it is estimated that employees will make between $12 and $15 per hour. 
3. Freelance Writer or Editor
As a freelance writer or editor, you can take on as much as you want depending on the amount of time you have to offer. Tasks vary depending on your client; however, you can pick and choose jobs based on subject matter that you find interesting. 
There are countless websites that give you the ability to register as a freelancer. Each one of them works slightly differently, in that you are contacting and applying for gigs that employers post, or if they reach out to you based on the services you offer. Regardless, oftentimes you can reel in $50+ per article.
Payment in this line of work is highly dependent on the employer, your experience level, and most importantly—the kind and length of the article you are supplying. Many employers will pay per word or have a set price based on a word count they require for their content. 
These positions often do not require training of any type, but your experience level or background will determine how successful you may be as a freelancer. Some starting points for students looking to get involved in freelance writing or editing include:
Looking on job boards such as Problogger where you can apply for freelance positions. 
Keep in mind that freelance writing will take up a bit of your time depending on the gigs you agree to. If you are focused on writing, anticipate that each article will take you a few hours due to the need to conduct in-depth research on the topic assigned to you. 
4. Social Media Manager
Most students nowadays are engaged on at least one social media platform. With a continuously increasing use of social media in our world, there are a number of professionals and businesses looking for people to manage their social media accounts or create fresh content for them. 
This is an ideal position for creative individuals who enjoy engaging with broader communities on social media platforms. This role can look like:
Creating captions for Instagram, LinkedIn, Facebook, or Twitter posts
Researching hashtags for optimal engagement 
Researching your client's audience to maximize engagement and post interaction
Setting up and queuing automatic posts for your client 
Networking and connecting with other individuals and brands via social media
Among many other duties! This kind of position can be fun, as long as you enjoy being present on a number of social media platforms and are knowledgeable about a variety of platforms. Positions in social media content creation and management can be found on many freelance job boards or websites.
Some of the websites linked in the above section are also going to be useful in your search for a part-time at home social media position. Don't be afraid to also do some research on social media platforms you may not have personal experience with so you can better help your clients. These tools can aid in your knowledge of different platforms:
The Alexa top sites list can help you with identifying which social media platforms you should work with or learn more about 
This blog will also introduce you to 17 tools to use on social media to save you some time and attract additional clientele.
Managing social media accounts, much like freelance work, you are able to set your own rates and negotiate with each of your individual clients for a rate and time commitment per week that works best for both of you.
5. PowerPoint Presentation Designer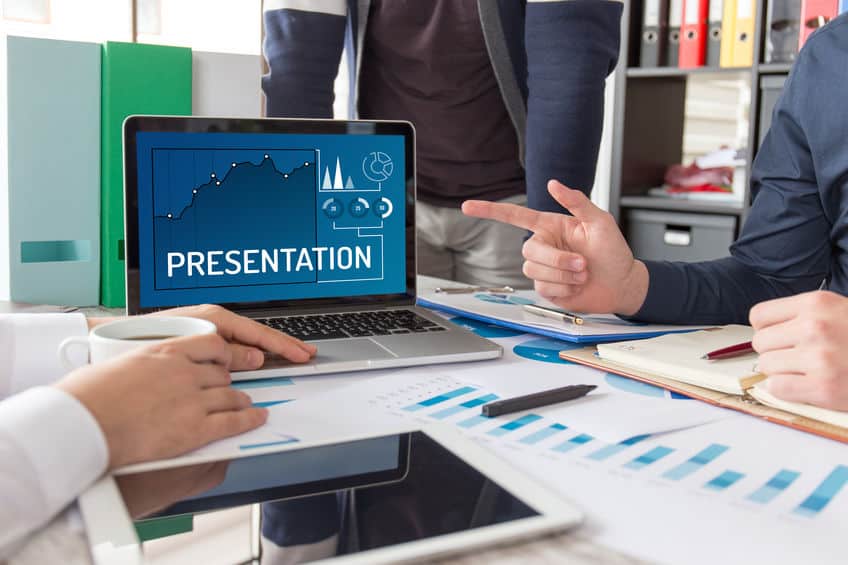 There are many professionals out there who outsource PowerPoint presentation design, whether it be for a YouTube video, business meeting, for teachers or professors to use in the classroom, or for speeches. A few helpful platforms for designing presentations include, but are not limited to:
All of these platforms provide differing and unique services for creating eye-catching PowerPoints and infographics. Google Slides and Microsoft PowerPoint are going to be the most straightforward, with simple PowerPoint design tools.
Prezi creates a more interactive PowerPoint whose layout you can get more creative with. This is going to be better for clients who are actually using it for presentations.
Visme and Canva are multifunctional and can be used to create social media posts, infographics, PowerPoints, PDFs, and printable materials. 
6. Software or App Testing
All of the products that come out on a day to day basis go through extensive testing before they are available to the public. A number of companies pay people to test out their products, software, or apps in order to ensure they are ready to be put on the market.
Two different platforms to look into if you're interested in testing products are UserTesting and UserZoom. 
7. Data Entry
Data entry is still very in demand as businesses use data entry employees to maintain organization and ensure they are not losing track of any vital information. Of all of the jobs on this list, data entry is one of the easiest as you will generally just be copying already existing documentation.
To begin your search for a data entry job, try checking Clickworker and DioData Solutions.
8. Captioner
Captioners work with a variety of online content creators to make time captions on videos. These time captions must sync with the audio and video to make for one professional video. This position varies in compensation depending on your client. 
Rev is a website that posts job openings for captioning, their general rate at the time of this post varies from $0.40 to about $0.75 per audio minute. This website compensated captioners via PayPal. Another site to check for openings on is Vitac.
9. Transcriptionist
To work as a transcriptionist, you must ensure you have good grammar and are confident in your typing. This position will require having a good word per minute count as you will be turning audio into text. In order to complete this job efficiently, it is very helpful to be fast and accurate while typing. 
Scribie and TranscribeMe both post job openings for transcriptionists and generally compensate their employees a starting salary of $20 per audio hour. 
10. Video Captioning
Video captioning is similar to transcribing; however, this position requires that you turn the audio from a video into the written form. This includes conveying any audio made in the video into text. Since this job tends to be slightly more difficult than audio transcribing, it tends to pay slightly more. 
If you are captioning for Rev, you will make a starting salary of $0.45 per minute of video that is captioned. Therefore 10 hours of video captioned per week would work out to $270. As you get more experienced, you may make up to $0.75 per video minute. 
Getting this job does include taking a captioning assessment, once you are able to pass the assessment you are ready to start working as a video captioner!
11. Apple Customer Support
This job is only available to college students as Apple has a program called the "Apple Support College Program". This position is a customer service job that can be done remotely. Before applying for this position, be sure to check that you are attending one of the participating universities. 
Keep in mind, Apple does require participating students to have a GPA of around 2.7.
12. Online English Teacher
Similarly to online tutoring, there is a high demand for native English speakers to teach online English courses via video chat. This is often utilized by people living in non-English speaking countries or those just trying to learn English as a second language. 
There are a number of websites where you can sign up to be an English teacher, including:
VIPKID is a great option as it is one of the higher paying websites. The average payment for teaching ranges from about $14 to $22 per hour.
Tutor ABC is very similar to VIPKID.
Keep in mind, to take advantage of this job opportunity English must be your first language. 
13. Freelance Web Developer
This part-time job offers great potential as web design skills are sought after by both individuals looking to build a site, and businesses. If you have strong web design skills you can charge a decent amount for your services. 
This does not require expert level skills or years of experience, being able to build a simple website with the motivation to experiment and learn more about the platform is all you need! However, as with most things, the more experience you have the more you can make in this side gig. 
Average hourly pay for a freelance web developer comes in at around $36, but as you gain more experience this rate could increase significantly. Many web designers charge over $1,000 for the creation of a basic website. 
Before applying for any jobs, be sure to familiarize yourself with common platforms such as Squarespace and WordPress. 
14. Online Surveys
This part-time gig is not going to be quite as lucrative as some; however, it will make you a bit of spending money in your free time. All you need is a device that connects to the internet and the ability to search for surveys.
The majority of paying surveys will pay between $1 and $3, but will only take a few minutes to complete. Many websites such as Survey Junkie require you have $10 in your account before you're able to cash any of it out, requiring you to do a good amount of surveys.  
15. Voiceover Work
Many businesses use voiceovers for their websites, as do search engines. This avoids having to use a computerized robotic voice. All this job requires is that you can provide a quality narrative to a script that is predetermined. 
Each voiceover takes approximately an hour including recording and uploading and will pay around $25 each. This position does require that you have your own headphones and basic microphone, as well as any recording software on your computer. You can post voiceover services on sites such as Fiverr. 
16. Video Editing
Videos are a huge part of the content being published to the internet, whether it be on YouTube, Instagram, or another platform. However, many people do not have the video editing skills to create beautiful and clean videos, which is where you come in!
If you have skills in creating videos, you may be able to make between $20 and $45 per hour as a beginner. Once you get more advanced, you could charge upwards of $75 per hour according to user data from UpWork. 
In order to create professional videos, you will likely need to download a program such as Adobe Premiere, which costs $19.99 per month. You will also likely need to put together a video editing portfolio to sell your services to clients on sites such as UpWork or Fiverr. 
17. Teaching a Foreign Language
Similar to teaching English, teachers for a variety of different languages are sought after by individuals hoping to learn another language! Oftentimes, you will be teaching a foreign language to English speakers. The pay for a job like this is dependent on which language you are able to teach.
In demand languages such as Spanish and Mandarin will attract more clients and therefore more money. Generally, you can expect to make between $10 and $35 per hour. This is not only dependent on the language you speak but your experience as a teacher. 
You can sign up to be a teacher on websites such as iTalki, but be sure you are absolutely fluent in whatever language you are advertising to teach. 
18. Translation
If you are able to write in a foreign language, that's all the better! As a translator, you will be responsible for taking all kinds of documents written in foreign languages and translating them into English. This type of work is in high demand and is often very easy to find. 
The average hourly rate for this service is about $29 but will vary depending on your experience, the type of project you're working on and the language you are working with. 
19. PPC Marketing
PPC or Pay-Per-Click marketing is the management and creation of ads such as the ads that pop up as you scroll social media. A position in PPC marketing averages $25 an hour but differs greatly depending on your client. 
In order to apply for a job in PPC marketing, you will first need to take a course to learn how to properly do this kind of marketing. Sites like Udemy might be a good starting point. 
20. Virtual Assistant
A job as a virtual assistant will vary in duties depending on who you are working for. This is generally a position that takes the place of someone having an in-person assistant. Common duties would include:
Answering emails
Booking appointments
Answering phone calls
Managing a calendar 
And aiding in any other administrative duties. 
The average virtual assistant makes around $16 per hour; however, more experienced assistants can earn upwards of $10k per month!
However, to get a job in a position such as this, there are skills that you will need to master to make yourself a great candidate, some of these include:
Strong organizational skills 
Strong communication skills 
Open availability 
Willingness to work differing hours 
Like most of the positions explained above, a great place to start looking for jobs as a virtual assistant is on UpWork or Fiverr. 
21. Sell Your Notes
This is a part-time job that is often promoted by high schools and colleges! There are a number of students who are unable to take notes while in school, whether it be because of a disability or an inability to make it to school for any reason. This service can be done through different platforms or simply through networking on your campus. 
Services such as StudySoup will allow you to sell your notes to other students for upwards of $500 per course.  
22. Resume Writer
A position as a resume writer is ideal for students who are a bit farther along in their education and have experience writing their own resume. Many students who are about to graduate, as well as professionals looking to spruce up their resumes, look for someone to aid in the writing. 
Keep in mind that many professionals looking for a resume writer will look for someone with a decent amount of experience and who creates an organized, succinct, and professional document. This is a very competitive job and only those with proven experience will be able to land jobs. 
For this reason, rather than using an online job forum, you may find more luck reaching out to your pre-existing network and advertising your service. Starting by writing resumes for friends to gain experience could set you up to then have the skills you need to pick up additional clientele. 
Once you feel ready to take your services to job sites, here are a few that could get you started:
On these sites, you will make around $15 to $25 per hour as a resume writer. 
23. Virtual Recruiter
Virtual recruiters act as a middleman between freelancers and companies. In this job, you will mainly be responsible for:
Posting available jobs
Screening resumes 
Conducting preliminary interviews 
Negotiating salaries 
This is a high paying position when working as a virtual recruiter full time the yearly salary averages $50,000 per year. However, for contract or part-time employees, you will likely average $20 to $30 per hour. This rate can obviously differ greatly as a freelancer as you have the ability to set your own rates. 
Some good starting places to find jobs as a virtual recruiter are: 
Once you are able to get started with a few clients, you will likely be able to take your services off of these websites and market your business on your own. 
24. Pet Daycare
In the past few years, pet sitting apps such as Rover and Wag have become increasingly popular. These enable owners to leave their pets for the day, or for a vacation and know they are in safe hands and comfortable in someone else's home rather than being in a kennel. 
While many of these apps advertise that employees go to clients' houses to walk or pet sit, there is the option to advertise pet daycare services based out of your home. This entails clients dropping their pets off at your house for an extended period of time on days you are available. You can choose your availability and how active you want to be in this space.
Since you can set your rates and create your availability calendar, you can really decide how often you want to be hosting pets. A critical part of this job is living in a space that not only allows pets but has suitable space for animals to be in your home.
Final Thoughts 
This article walks you through 24 great part-time jobs for students to do from their homes; however, there are more than just these 24 to consider if these do not seem to fit what you are looking for! When searching for an at-home or remote position, finding an online gig is going to be the most practical and abundant option. 
Pay varies greatly with the amount of time and effort you put into these part-time jobs, but are bound to make you some extra income or spending money as you make your way through school!