With the job market of today, it would be wise to put yourself in a position to have an edge against your competition. If you're like many jobseekers out there, you will want to use websites that are highly successful in connecting applicants to well-paid jobs.
Which is better, ZipRecruiter or Indeed? It all depends on the criteria that you want to go by:
Indeed has more jobs.
ZipRecruiter has social advertising and custom branding.
Indeed is more open to freelance jobs.
Both offer advice and insight for jobseekers.
If you're looking to get a new job, the site you use to apply for employment can make a world of difference. This article will give you a play by play of all the ways each platform can work to your advantage.
Which Is Better, ZipRecruiter or Indeed?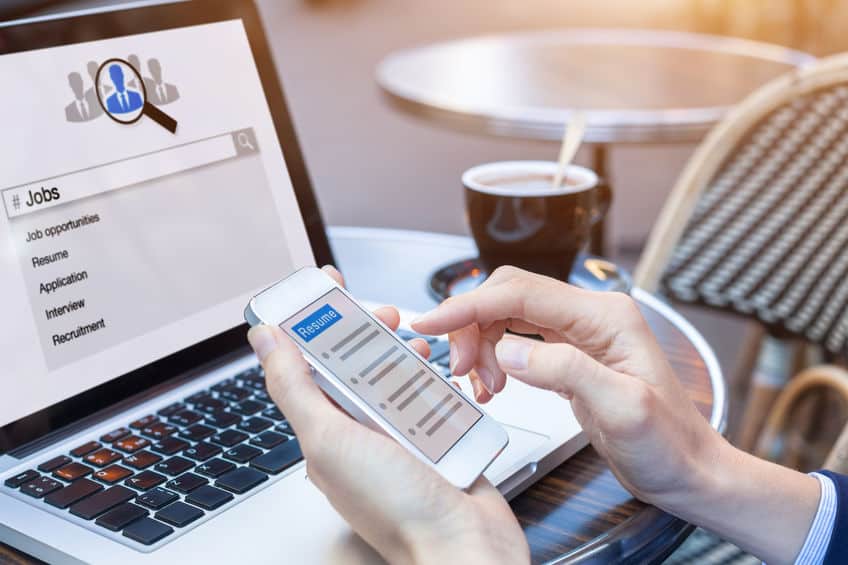 Each platform has its own perks and pitfalls. Indeed is currently the largest employment platform of its kind and is considered to be most industries' standard. ZipRecruiter, however, tends to be better for jobs that require social media presence and networking prowess.
Number of Job Postings
Indeed currently leads the pack when it comes to the number of job postings, simply because of their pricing model. ZipRecruiter costs $249 per job posting, while Indeed does it all for free. Companies never get tired of freebies, which is why they'll usually go with Indeed.
Job Posting Quality
Seeing a higher number of job postings doesn't always mean a platform is going to be better. ZipRecruiter makes a more serious effort to find high quality, legitimate jobs. Because of the free posting issue, Indeed tends to attract companies that don't offer good jobs. 
In the past, complaints about Indeed included:
Nonpaying Job Postings. Not all postings on Indeed come with a paycheck at the end of the day. This platform is gaining notoriety for "unpaid internship" posts that disguise themselves as job opportunities.
MLM Activity. Multilevel marketers are also known to use Indeed as a way to scam others.
Scam Postings. Some postings have been known to be outright scams. 
Job Posting Searchability
Though ZipRecruiter might have an edge in job quality, it doesn't offer jobseekers a good way to search through their posts. Indeed is the only platform that has a job database as well as multiple filters that help you find jobs you're qualified for.
Job Posting Details
Both ZipRecruiter and Indeed offer job postings that have detailed explanations of requirements, tasks, and expectations. However, when it comes to matters of pay and benefits, the quality of the posts can vary greatly from business to business. 
ZipRecruiter tends to leave it up to the companies to discuss payouts. Indeed has a minor edge here, since they use local salary estimates to give job applicants a good idea of what to expect. 
Alternative Employment Opportunities
ZipRecruiter definitely has an edge when it comes to finding a full-time, traditional job. This is due to the fact that you have to pay for each job posting, and due to their strong vetting policy. Not everyone wants a fulltime job, though!
Indeed tends to shine when it comes to alternative employment opportunities, including:
Part-Time Jobs. Many part-timers and seasonal workers rely on Indeed to gain employment, especially during the school year.
Internships. Major firms have been known to recruit interns through Indeed, including VIACOMM and top-rated magazines.
Gigs. Companies like Rover and Instacart have used Indeed to advertise gig openings for years now. 
Freelance Positions. Though it's technically not a freelancing platform, many freelancers have found high-paying projects through Indeed's job posting database. 
Remote Work. If you are looking for a work-from-home opportunity, Indeed's offerings greatly outnumber what you'll find on ZipRecruiter.
Does Indeed Still Post ZipRecruiter's Jobs?
In the past, Indeed used to automatically post jobs that appeared on ZipRecruiter as part of a partnership between the two sites. That has not been the case since 2015, which means that you might be missing out on ZipRecruiter jobs if you're only applying via Indeed.
Which Platform Makes It Easier to Apply?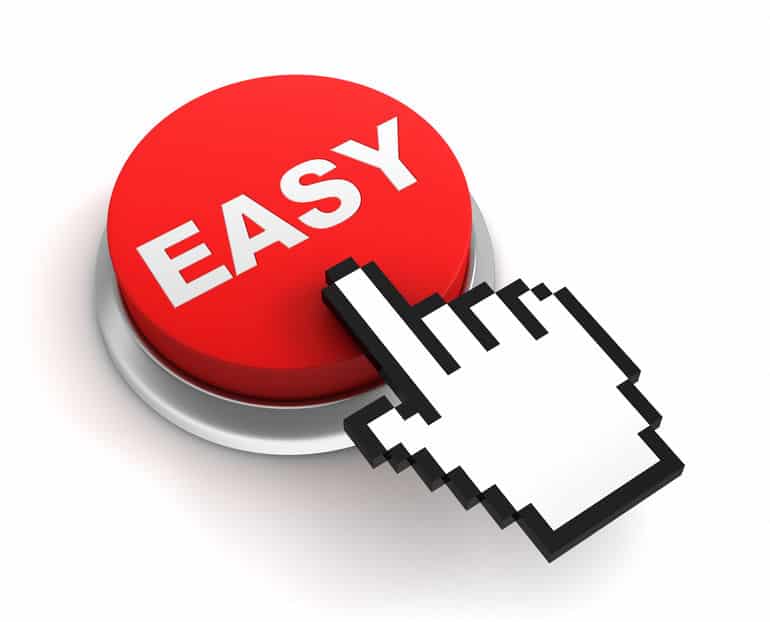 This all depends on a person's unique needs. Everyone has their own personal preferences when it comes to platforms, but there are some general observations worth noting:
Indeed can save your application and resume, which makes it easier to rapidly apply to multiple jobs. If you have multiple resumes geared towards different industries, it's often better to stick with ZipRecruiter's individualistic approach to resume uploading. 
Both ZipRecruiter and Indeed offer real-time notifications. If you apply to a job, you will be able to see which companies viewed your resume and which didn't. 
Indeed has a better way of keeping track of applications. Indeed's communication management system gives people a way to track application progress, see where you stand among other applicants, and also see if you've been rejected. 
Both platforms allow recruiters to search through a resume database. Headhunting is alive and well on both platforms, so don't be surprised if you get approached by a company you didn't apply for. 
Hiring Questionnaires
The use of hiring questionnaires is still fairly contested in HR departments, but they can still offer employers a way to weed out bad hires in a pinch. If you are not a fan of filling out questionnaires, you're in for a disappointment: both have optional questionnaires employers can use as part of their hiring process.
The difference between the two platforms deals with how they use the questionnaires. Indeed will automatically remove candidates who don't answer certain questions in a favorable way, even if they are otherwise highly qualified. This can make it difficult for people with alternative career paths to find a placement.
Skill Tests
Indeed is currently the only platform to use skill tests as a way to vet applicants, and this is a hotly contested issue. Many applicants find the tests to be low-quality, or unrealistic as they pertain to the job. 
If you ask many applicants and recruiters alike, the skills tests are a waste of time. Thankfully, they are not a required portion of a job application.
Resume Reading
One issue that both platforms have (in varying degrees) is transferring resume data into the platform's system. Both Indeed and ZipRecruiter have been known to misread resume details or post details in the wrong spaces when applicants use their data upload features.
Anecdotally, Indeed has a bigger issue with resume formats than ZipRecruiter. This is because ZipRecruiter requires people to manually enter their work history as part of their profiles.
Mobile Interfaces
Technically, both Indeed and ZipRecruiter can say they have mobile-friendly sites. Indeed made a point to keep their platform versatile while on the go. Their mobile site offers "Easy Apply" job postings that can be completed through a phone within minutes. 
The instant messaging feature on ZipRecruiter is its most mobile-friendly feature. Messaging aside, ZipRecruiter is a better option for people who are working from a laptop and have their resume saved on their desktop. 
Though they're both mobile-friendly to a point, ZipRecruiter's app has a higher rating on both the Apple and Google Play marketplaces.
Suggested Jobs
Both Indeed and ZipRecruiter offer applicants "suggested jobs" on their main pages based on prior searches. Since they both use past searches to make their suggestions, both platforms are tied on this point.
Profile Setup
If there's one thing that ZipRecruiter does well, it's creating a profile that makes it possible for job hunters to show all their value. Along with standardized profiles and the manual entry of work history, people who use ZipRecruiter can get referrals posted as part of their profile.
The only drawback is that you can only have one profile on ZipRecruiter. If you want to post multiple resumes or hide information, this can make finding a job harder to do.
Which Platform Is Easier for People to Communicate Through?
ZipRecruiter and Indeed have massive differences when it comes to the way they allow job hunters and recruiters to converse. For people that need structure or want to have a better idea of interest, this issue can make all the difference. 
The vast majority of people prefer Indeed's communication methods to ZipRecruiter's. Here's what you should expect when dealing with either platform.
ZipRecruiter Communication
When a job applicant applies for a job through ZipRecruiter, they don't have a communication management portion of the site in the same way Indeed does. This means that applicants:
Won't always get updates when it comes to employers viewing their resume. Want an update? It won't happen with ZipRecruiter. This may actually be a relief for people who get anxious about jobs.
Have the option of going through instant messaging, email, or phone. Like Indeed, ZipRecruiter has a messaging service where applicants can chat with recruiters. However, ZipRecruiter takes a less formal approach and allows instant messaging rather than email relays.
Will get the recruiter's direct email address only if they reach out to them. This can make it easier for applicants to research the company. If you want to ask the recruiter a question, that won't be possible until they reach out first.
Will need to track applications on their own time or rely on the instant messaging app to keep track of everything. This can get hairy if you apply to a lot of places. 
Indeed Communication
Indeed is a lot more streamlined than ZipRecruiter in terms of communication. Their perks include:
Updates to job postings. Indeed can notify applicants if a posting is closed, if employers looked at your resume, or if employers actively rejected your application. Depending on your personality, this can be a relief or a source of stress.
Application tracking. Indeed's communication manager will show you all the jobs you applied to in the past, plus updates on each one. 
Communication through the platform via email. The site uses both Indeed email and the communication manager page to reach out to applicants. This can make it difficult for applicants to find a way to directly communicate with their potential employers. 
Easy job sharing. Have a friend looking for a job? Indeed has a widget that makes sharing a post easy. 
Which Platform Is Better for Passive Job Hunting?
When you're actively seeking a job, you're always on job boards applying for your next gig. Passive job hunting is a little different. It's waiting for a good opportunity that matches your skills while you work your current job. 
If you're not on a serious hunt for a job, it can be hard to figure out which platform is better. Both ZipRecruiter and Indeed offer job alerts on a regular basis. Both also make a point of trying to match job postings you receive with the skill set you currently have. 
Job Alerts
Both offer email job alerts, but they don't use the same algorithms in order to deliver those alerts to your inbox. Here's the difference:
Indeed looks at your former job searches to determine which jobs would work well for you. This can cause job alert emails to derail if you have a habit of looking for job postings for friends.
ZipRecruiter lets you create your own job alerts related to your industry or job title. They actively put job alert options in your hand, which gives you a little more control than Indeed's. 
ZipRecruiter also gives you the opportunity to create job alerts related to specific companies. Want to work for a specific place, but can't always keep tabs on their job board? ZipRecruiter can help. 
Indeed only offers email alerts, while ZipRecruiter offers multiple options. If email isn't your thing, don't worry. ZipRecruiter also offers a text option for job alerts. 
Resume Databases
Another way passive job hunting can happen is through a headhunter's use of a resume database. HR professionals and recruiters are known for using both Indeed and ZipRecruiter's databases, so the chances of being headhunted are relatively even. 
With both databases, it's important for job hunters to keep their resumes up to date. Otherwise, they could be missing out on some awesome jobs. 
Which Platform Offers Better Advice for Job Hunters?
If you are hoping to improve your employment outlook through advice, both ZipRecruiter and Indeed can be great assets. Both platforms have blogs and social media presences that focus heavily on employment advice.
The big difference between the two comes with job posting insights. Indeed lets job hunters know how many people applied to a specific job, how long the post's been up, and how often they reach out. This can help applicants increase their chances and avoid "dead ends." 
Community Outreach
Most people aren't aware of this, but both ZipRecruiter and Indeed are actively working to create communities surrounding their job opening platforms. Both platforms do it through blogging and social media, but only one site has a forum.
So far, only Indeed has an active community forum where people can offer each other advice and network. If you're a forum fan, that's something to consider.
Which Platform Has a Better Reputation With HR?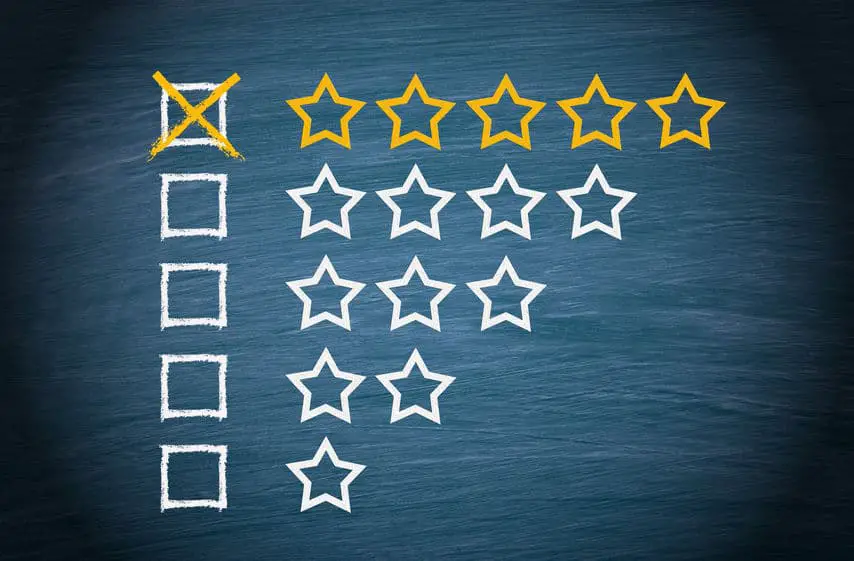 This may come as a shock to job hunters, but Indeed has the better reputation despite being the "free" option. Here's why:
Indeed has been around for a longer period of time. ZipRecruiter is still a relatively new platform. Since it's still getting its footing, many recruiters eye it with caution. 
Indeed has more tools for recruiters to use. The site makes a point of making screening easy thanks to its hiring questionnaires, even if their skill tests aren't up to par. 
Indeed's platform has more applicants. Since it is the most popular job-hunting platform on the net, job postings get more applicants…and positions get filled faster.
Indeed also has more reliable data when it comes to company reviews and salaries. Since applicants can review their experiences with companies and divulge their salaries, HR reps can get a better idea of what competitors are offering. This gives them good feedback when it comes to attracting better employees.
Many HR groups also find Indeed to be safer than ZipRecruiter. Many companies prefer to keep their information anonymous until an interview is set up out of safety. Indeed has more anonymizing tools, which makes it a safer option. 
Which Platform Is Better Overall?
When you take a look at the ease of application, the number of job openings, and the amount of tech backing each posting, there's a pretty clear winner here. Indeed is the most popular job board for a reason, and that reason has much to do with the amenities it offers both recruiters and applicants alike.
That being said, if you're really searching hard for a job, there's no reason why you should limit yourself to one platform. Both platforms have different jobs, and you never can tell which one will be the next one to hire you.