When you need to start traveling regularly for work it can be quite difficult to catch up on all your daily tasks.  Those tasks may include meetings with staff, reviewing status reports, programming a demo for clients, or anything else that needs to be taken care of while on your business trip.  Here is a list of 10 ways to stay productive while traveling for work.
Be Active at the Airport
It can be quite difficult getting up super early just to make that morning flight.  Once you arrive at the airport, you find crowds of people, some looking like zombies.  The atmosphere can be quite demotivating so you need to be prepared to get active.
This means getting enough sleep, if you have an early morning flight.   Eating a great breakfast, so you can actually think. And preparing your body to be ready to start your trip.
Once I arrive at the airport and get through security, the first thing I do is walk from one end of the terminal to the other.   This usually gets me going by helping me to think better, reduces my stress levels, and gives me more energy.  From what I have read, there are many benefits to walking.  You can find a good list from this source.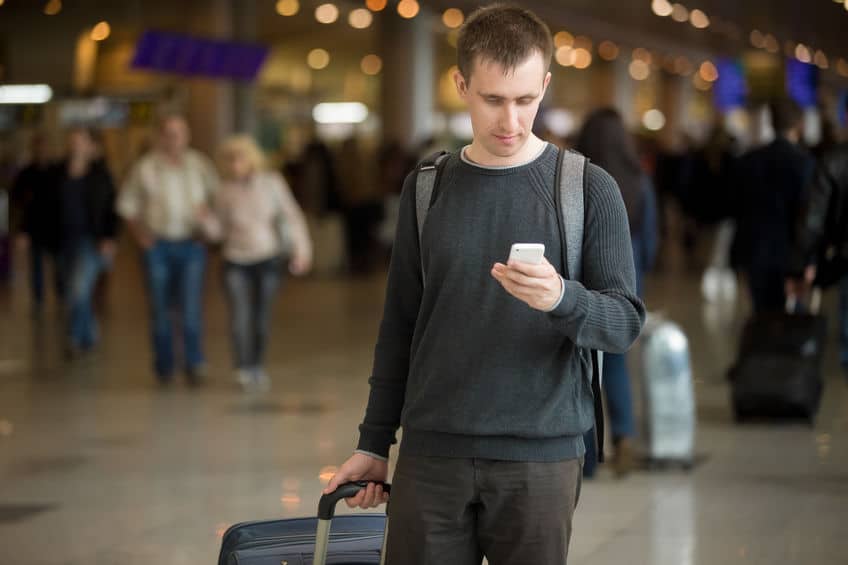 Invest in a Pair of Noise Cancelling Headphones
Purchasing a pair of good noise cancellation headphones is probably one of the best investments you can make for your business trips.  It gives you several different benefits on the plane:
It blocks out or heavily reduces annoying noises on the airplane.
Makes it easier to more clearly listen to podcasts, music, etc.
It immediately is a do not disturb sign so the person next to you doesn't bother you!
When looking at noise cancelling headphones, don't go cheap.  I did this many times and ended up regretting it.  The ones that I got and use all the time is the Bose Wireless Noise Cancelling Headphones.  These also have Bluetooth and have worked well for me!
Maximize Your Time on the Plane
I'm a strong believer that time is one of our most valuable assets, yet it's really easily wasted.  When traveling, I always try to maximize my time as much as I can to accomplish my goals.
After getting on the plane, I usually evaluate if I'm in a chatty mood and decide if I want to socialize with my neighbor on the plane.  I've had interesting conversations with all kinds of people, and have learned more about things I never knew. If I do decide to chat, I only do it prior to take off, and probably closer to landing.
When I don't want to chat, I usually spend time on take-off and landing to learn something new or listen to relaxing music.  Most of the time, this means using my ears. I'll download some of my favorite podcasts and run them through my phone or iPad.  This is where my noise cancelling headphones have really made a huge impact for me!
Once the plane is at cruising altitude, I'll decide what my next steps are:
If I need to work on a presentation or demo, I will pull out my laptop.   Using a normal sized laptop (14 or 15 inches) on a plane is very difficult.  Unfortunately my work options are limited so I have to carry 2 laptops. The one I use on a plane is a hybrid laptop and tablet and is only 13 inches.
If I want to prepare for a meeting or learn more about a product, I will pull out my tablet.  I have my standard iPad tablet that works great for all these tasks.
Otherwise, if I just want to think, I will turn on my noise cancelling and use my brain for the entire flight.  I've come up with many new ideas and have solved problems while just thinking on a plane.
If you can expense the internet / Wi-Fi on the plane, I would recommend getting it if available. I have noticed over the years, they have improved the connection speed.  This makes it easy to access all my latest emails and messages.
Eat Foods That Gives You More Energy
Most companies have a travel policy.   In the policy, it will lay out the details for expenses such as airfare, hotels, cars, meals, etc.  Pay close attention to the terms for the meals since it can vary greatly between companies. I have been very fortunate since the companies I have worked for have been pretty generous in this area.
With that being said, when I first started traveling I put on a lot of weight.  I don't have the exact number but I would say at least 25 pounds. One reason was probably because I ate unhealthy foods and didn't mix it up.  I ate so bad at times that I got so tired afterwards where it felt like a food coma.
Now, I focus on staying light and eating high energy foods on the road.  I have added more fish and fruit and have started drinking a lot more water.  You can find a lot online regarding this topic, check out this source for more information.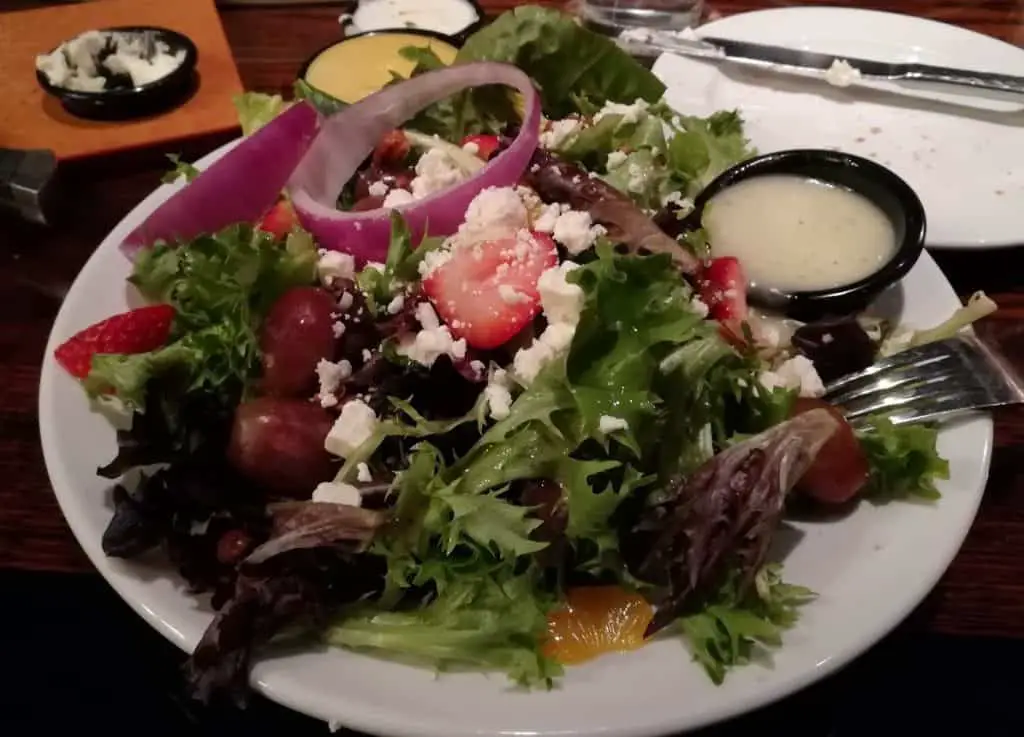 Choose Better Seats on the Plane
Having a comfortable seat on the flight really helps keep you more productive.   I have been stuck in super tight spots on the plane where I couldn't move my arms or body.  Another time, it felt like my back was going to break. During those flights, I was not able to get any work done or do anything.
If you can choose a more premium seat, the ones that have a little extra room, or emergency exit, it will pay off big time.  The more you fly with the same airline, the higher status you will get.  This means free upgrades if the airline has availability!
Wear Comfortable Clothes
For me to keep productive, I have to be comfortable in my environment.  Many times, I will just wear relaxing clothes when I'm flying. This could be t-shirts, sweatshirts, sweatpants, etc.  I also wear easy slip on shoes.
The more comfortable you are, the easier it is to focus on your tasks rather than having to keep thinking about messing up your clothes.   For example, one time I had a white button up shirt, and I spilled juice on it.  For a good part of the flight I kept trying to figure out ways to get my shirt cleaned up before the big meeting.  This took away a lot of time from my presentation preparation.
The other thing that I do is wear a smartwatch.   It keeps track of my steps as a reminder to keep moving.  It's also a quick way to keep me on-track of how much time I have left when I'm on a flight.  I suppose you can use your phone as well for this but I prefer my watch because it's easy to check.
Get to the Airport Early
If you can get to the airport early, it will give you many benefits.  Here are some reasons I get to the airport early:
It reduces my stress level.  This decreases the chances of missing my flight or being stuck in a city I don't know.
It gives me more time to be active and build up energy.  I need to make sure to eat healthy and get my walking in while at the airport.
It gives me more time to review and add to my daily task list.  I like to make sure to download all my podcasts, get my notes ready, and get organized for the day.
It allows me to get better seats and get my bag on board the flight.  If you can get in early, for some flights you might be able to get preferred seats.  I also do not check in my bag to save time after I land from having to wait at the baggage claim.
Basically, getting to the airport early will help you accomplish many of the other items listed on this blog.
Maximize the Use of Your Cell Phone
I'm not sure how people used to live without cell phones!  It is definitely a useful tool to maximize your productivity during your travel.
I use my phone to keep track of all my daily tasks.  During the trip, I will review them in the morning and add more tasks as necessary.  I also use my phone to keep informed of the flight status and gate information.
Typically, I will schedule business calls prior to boarding the flight.   Using the earbuds that came with my iPhone, it makes it very easy and convenient to make a call from anywhere.  They also help me be more productive since I can use my hands to hold other items when waiting for the flight.
Put Your Work Documents on a Tablet
When I first started traveling, I debated if I needed a tablet.  I was already carrying multiple laptops and it felt like it was too much.  However, I have noticed that carrying a tablet has made me a lot more productive during the flights.
Even though I have a smaller laptop, the tablet allows me to access information in a much more convenient way while on the flight.  It also uses less space, so if I get caught in a less comfortable seat, most of the time I can still use it. If I don't need to use a keyboard such as listening, watching, or reviewing something I will use my iPad.
To be efficient, I will download all my documents on my iPad prior to boarding the flight.  This will allow to have access to them in case Wi-Fi is not available on the flight.
Fly in the Evenings
I'm not sure if this is true for all situations.  However, in my experience, when I fly in the evenings it seems to make me a lot more efficient.  Here are some of the things I have observed:
Flying Monday nights, I tend to get better seats.  Many times I get upgraded to first class for free.
The airport is less busy. This means I can get through security much faster and have more time to work on all my tasks.
Less worry on my assignments. I won't have to risk getting an emergency call while flying since by that time it's near close of business.
Ultimately, the main key is to try to maximize your time as much as you can while you are flying.  Hopefully some of these tips I have provided can help you stay more productive on your next business trip.